Photography
the back of the instagram icon. by Cole Rise
Flixel vs Cinemagram, las mejores apps para animar fotos desde el iPhone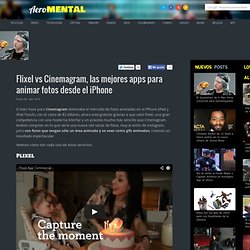 Fecha: 09 / abr / 2012 + Comentarios: 2 Si bien hace poco Cinemagram dominaba el mercado de fotos animadas en el iPhone (iPad y iPod Touch), con el costo de $2 dólares, ahora esta gratuito gracias a que salió Flixel, una gran competencia con una moderna interfaz y un proceso mucho más sencillo que Cinemagram. Ambos compiten en lo que sería una nueva red social de fotos, muy al estilo de Instagram, pero con fotos que tengan sólo un área animada y se vean como gifs animados , creando un resultado espectacular.
Instagram vs. Streamzoo: It's Not What You Think
The sensation that is Instagram has iOS as well as Android users snapping pictures and sharing them like never before.
What's incredibly soft, keeps you warm, and spends its days around your neck?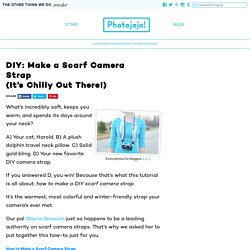 DIY: Make a Scarf Camera Strap (It's Chilly Out There!)