Breakfast
Simple Breakfast: No-Cook Overnight Steel-Cut Oats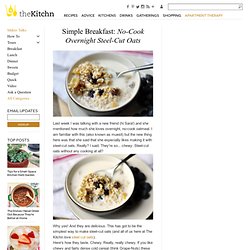 Last week I was talking with a new friend (hi Sara!) and she mentioned how much she loves overnight, no-cook oatmeal. I am familiar with this (also known as muesli) but the new thing here was that she said that she especially likes making it with steel-cut oats.
Smoked Mozzarella, Spinach, and Pepper Omelet Sandwiches Recipe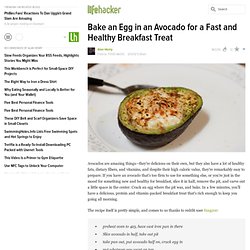 Avocados are amazing things—they're delicious on their own, but they also have a lot of healthy fats, dietary fibers, and vitamins, and despite their high caloric value, they're remarkably easy to prepare. If you have an avocado that's too firm to use for something else, or you're just in the mood for something new and healthy for breakfast, slice it in half, remove the pit, and carve out a little space in the center. Crack an egg where the pit was, and bake.