Raw Food
Sweet Victory « Arrows Blog – Pastor Laura Koke. Posted: 05/15/12 by Laura Koke • Posted in Christian Can I ask you a simple question today?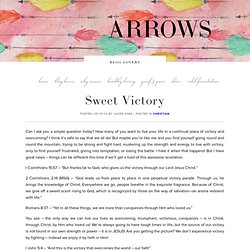 How many of you want to live your life in a continual place of victory and overcoming? I think it's safe to say that we all do! But maybe you're like me and you find yourself going round and round the mountain, trying to be strong and fight hard, mustering up the strength and energy to live with victory, only to find yourself frustrated, giving into temptation, or losing the battle. Raw Fettuccine Alfredo. Read About Rawmazing Raw Food.
Welcome to Rawmazing, the common sense approach to raw.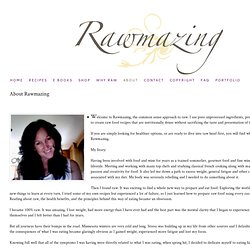 I use pure unprocessed ingredients, prepared with minimal intervention, to create raw food recipes that are nutritionally dense without sacrificing the taste and presentation of traditional recipes. If you are simply looking for healthier options, or are ready to dive into raw head first, you will find what you are looking for at Rawmazing. My Story: Having been involved with food and wine for years as a trained sommelier, gourmet food and fine wines were a part of my every day lifestyle. Meeting and working with many top chefs and studying classical french cooking along with many other cuisines, inspired my passion and creativity for food. The Rawfully Organic Co-op.
Raw Food Rehab - Adding LIFE to your years and years to your life! Low Fat Raw Vegan - Enjoying a low fat high energy lifestyle! 30 Bananas a Day!
---