Dinner Ideas
Chicken Patties – & what I don't like..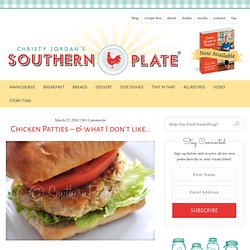 I love being able to recycle food into new dishes – mainly because I hate to waste food when I could provide one more delicious meal from it, and also because that is the way of my ancestors. Today I'm going to show you how to take leftover chicken and turn it into these delicious chicken patties.
Asian Edamame Fried Rice
Make a healthier version of your favorite take-out!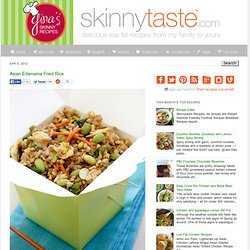 Easy Dinner Recipe: Slow-Cooker Black Bean Enchiladas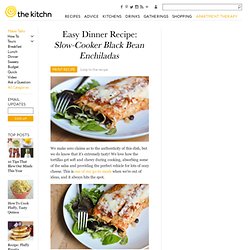 We make zero claims as to the authenticity of this dish, but we do know that it's extremely tasty! We love how the tortillas get soft and chewy during cooking, absorbing some of the salsa and providing the perfect vehicle for lots of oozy cheese. This is one of our go-to meals when we're out of ideas, and it always hits the spot.
Ruth's Chris Special Sweet Potato Casserole Recipe from CDKitchen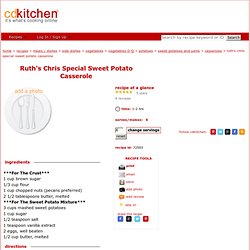 recipe at a glance 5 stars - 7 reviews
I have been having a Wonder Years marathon. Its pretty awesome.
Cheesy Quinoa Cake recipe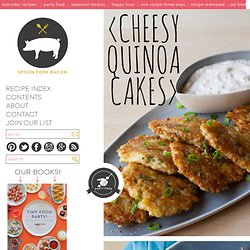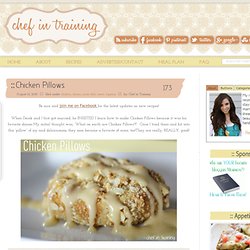 I receive a lot of questions about me and my blog. I thought it would be fun to collectively gather some questions I have been asked so you can get to know me better and maybe find some of the stuff useful for you.
Chicken Pillows
I think you'll love this colorful, pretty fruit salad, which is drizzled with a lovely orange-vanilla syrup, which glosses it up and makes it visually irresistible, which makes you want to stand over the bowl and slurp up every single bite, which won't leave any for your brunch guests. So logic would probably tell you not not to make it. But I think you should go ahead and chance it!