Dessert food blogs
Very Cherry Cake A lovely cherry cake perfect for any celebration! Lemon Pomegranate Cupcakes Lemon Pomegranate Cupcakes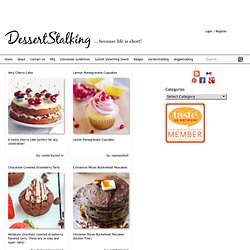 Recipes
…..I am sailing the seas with the family right now, but I've asked one of my friends to fill in today! Mandy is the author of "Mandy's Recipe Box" and she hosts a fun linky party on Tuesdays called "Totally Tasty Tuesdays." Quite fitting, eh? Anywho…that's where I MET her, and I'm so glad I did!
Shugary Sweets: Cobbler Cake - Guest Post!!!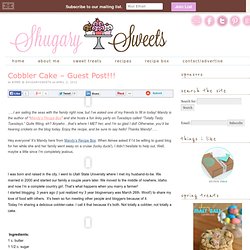 Chocolate, Chocolate and more...
These sweet Tea Party Cupcakes are Almond Cupcakes with Coconut Buttercream Frosting. The Coconut Buttercream that tops these is crazy delicious, light and rich all at the same time. Perfect for any occasion!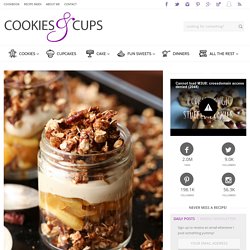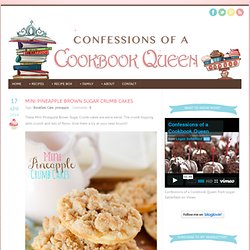 These Mini Pineapple Brown Sugar Crumb cakes are extra moist. The crumb topping adds crunch and lots of flavor. Give them a try at your next brunch!
Brandy's Baking
Can we talk? Can we talk about bad TV? You know how I love it. I love the bad TV. Billy the Exterminator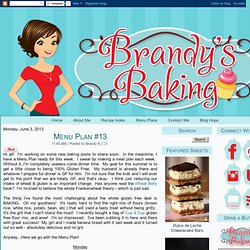 Whoa. We mean, seriously. WHOA.
Something Swanky: {DIY} Specialty Cupcakes and Desserts