Photo/blog websites
Ready for the House. Самоучитель по итальянскому языку. Русско-италья. TheBERRY - That's What She Saw. Megan Fox | DilaModa. Designspiration — Design Inspiration. Classy Girls Wear Pearls. That's What She Saw. For Me, For You. HYPEBEAST. Online Magazine for Fashion, Arts, Design and Culture.
M O O D. PUTICLUB Q. 500px — World's Best Photos. Lee Forrest Design - Gallery. Design Scene - Fashion, Photography, Style & Design. Slice Of Life Design | Design Inspiration. Cloud Cuckoo | A journal of photography, art and inspiration. One big photo » a picture is worth a thousand words | one big photo. TheCoolist | The Design, Lifestyle and Luxury Community. Condé Nast Traveler : Truth in Travel. LooksLikeGoodDesign | Fucking high quality inspiration.
Magnum Photos Home. 2012 Fashion and Beauty Trends, News - Style Blog. Blogs. StyleCaster News | Style News and Trends. UltraLinx - Tech & Design Mag - 2012. SwipeLife - Fashion, Lifestyle, Culture, and Design Magazine. TwistedSifter - The Best of the visual Web, sifted, sorted and summarized. Everyone deserves a perfect world! Indulgy Login or Sign up.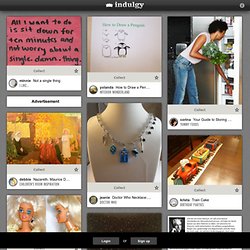 Surplus | Products, Gear & Gadgets for Men. JapeMonster - We are destined to make your fun! JJJJound. Danny Kelly. Every Reason to Panic » Jonas Eriksson. Bourbon & Boots | Authentic Southern Gifts, Stories, & Style. Dovima_is_devine_II's Photostream. Things We Like.
One Kings Lane - All Sales. Popular Art Prints. Popular All « PrevNext » « Prev1234 ... 80Next » Video Transcript.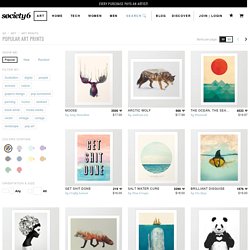 Wanelo - Find unique products and stores you have never heard of. Celebrity News, Photos & Gossip - Socialite Life. Lyst - a better way to shop. Mango Black Publications - Beauty Music Style Art: Los Angeles. Most inspiring pictures and photos » Favim.com. Complex | Style, Music, Sneakers, Entertainment, Girls, Technology. This is not new. FUCKNFILTHY. Howie Guja. Fancy. Honestly WTF.
Behance Network :: Gallery. ONIA. Blogs of Note.
---