Handy tools
The performance post for twitter is a cool way to recap your last week for your followers and friends. It's for free. You can do that with your "forever free" twitter account . It contains the changes in your key twitter metrics. We will only post positive changes (e.g. a growing number of followers).
Know and show what you got! - TwentyFeet - TwentyFeet Wiki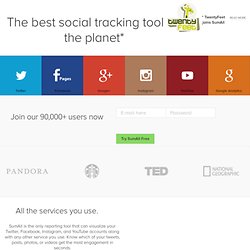 5 Simple Web Apps For Saving Time At Work
The App Driven Supercharged Productivity System
Fitness and weight loss chart for men - Templates - Microsoft Office
Save interesting web pages for reading later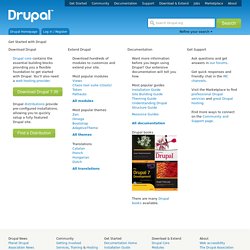 Skip to main content Skip to search Get Started Community
WebRank Stats - A Free SEO Tool - Website Ranks, Pages Indexed and Backlinks Checker
PickMe Web - Online Social Bookmarking - Share, Learn and Explore
Google Public Data Explorer: Visualize & Share Your Data Online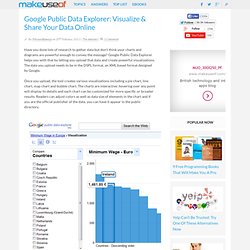 Have you done lots of research to gather data but don't think your charts and diagrams are powerful enough to convey the message? Google Public Data Explorer helps you with that by letting you upload that data and create powerful visualizations. The data you upload needs to be in the DSPL format, an XML based format designed by Google. Once you upload, the tool creates various visualizations including a pie chart, line chart, map chart and bubble chart. The charts are interactive; hovering over any point will display its details and each chart can be customized for more specific or broader results.