Just today's 21 jan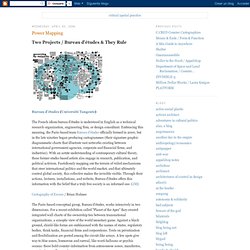 Power Mapping
Two Projects / Bureau d'études & They Rule
Erasmus Mundus MACLANDS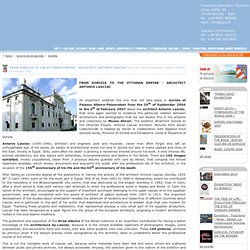 FROM GORIZIA TO THE OTTOMAN EMPIRE - ARCHITECT ANTONIO LASCIAC
An important exibition the one that will take place in Gorizia at Palazzo Attems-Petzenstein from the 29th of September 2006 to the 4th of February 2007 about the architect Antonio Lasciac, that once again wanted to evidence the particular relation between architecture and photography that we can always find in the projects and collections by Museo Alinari. The exibition "From Gorizia to the .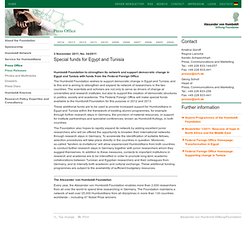 Alexander von Humboldt-Foundation - 34 - Special funds for Egypt and Tunisia
3 November 2011, No. 34/2011 Humboldt Foundation to strengthen its network and support democratic change in Egypt and Tunisia with funds from the Federal Foreign Office The Humboldt Foundation wishes to support democratic change in Egypt and Tunisia, and to this end is aiming to strengthen and expand its network of researchers in the two countries.
EMWELCOME - Application