COOL
Hace unas semanas fui a comer con unas amigas a bochín club, y terminé mal de la panza. No es que terminé mal por lo que comí ahí, no quiero hacerles mala publicidad (porque estaba todo riquísimo) sino porque mezcle frito con cerveza fría y me mató. Creo que ya venía medio floja de estado general y la birra me dio vuelta. Tampoco es que tomé tanto, y tampoco me intoxiqué con comida, pero al otro día estaba con un malestar re feo que no se me pasó hasta después de mas de 1 semana, visita gastroenterólogo de por medio. Creo también que es por que pasando los 30, el cuerpo ya te empieza a pasar factura de todo. O sea, que estoy empezando y me tengo que cuidar mas.
eso es muy flora.
So yes, we are well into January...and visions of pink and red are on the horizon with the holiday of love just around the corner...but I'm just a wee bit in denial that the Christmas season is indeed over (we finally took our tree down and put away our Christmas records *insert sad tear here*). But as I mentioned here, I do love me a new year and am ready to embark on some great new journeys! The future looks bright my friends! And that future is starting strong (and busy!) with some super fun illustration jobs, preparation for ALT - did I mention I'm speaking?!
mer mag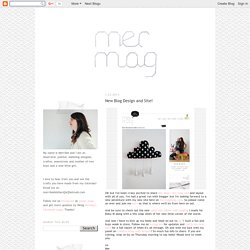 Water footprint and virtual water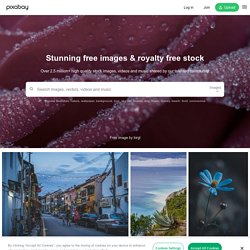 Hochwertige, kostenlose Bilder zu finden ist nicht einfach - wegen Urheber- und Lizenzrechten, erforderlicher Quellenangabe oder einfach wegen mangelnder Qualität. Aus diesem Grund gibt es Pixabay, eine Community zum Teilen von brillianten Public Domain Bildern. Deine Quelle für freie Vektorgrafiken, freie Cliparts und freie Fotos. Du kannst alle Bilder dieser Website kostenlos und ohne Quellenangabe für private und kommerzielle Zwecke verwenden - sowohl online als auch für Print-Medien.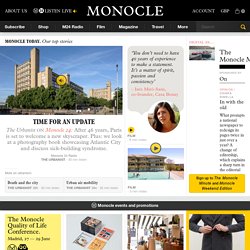 Thursday 17 April The BRIC nations – Brazil, Russia, India and China – a diplomatic group bound by little more than some similar economic constraints have not grown into the positive diplomatic force for change that was once envisioned, says… There are few predictions one can make with confidence regarding the situation in Ukraine. But here is one: Russia's fellow BRICs (Brazil, India and China) will have absolutely no influence over any diplomatic solution.
El Huerto Urbano en mesas de cultivo huerto urbano El huerto urbano está cada vez más de moda, cuando ya estábamos casi acostumbrados al poco sabor de las frutas y verduras del supermercado descubrimos que podemos cultivar verduras en macetas y hortalizas en el balcón, y además hacerlo con estilo. Y para demostrarlo hemos recopilado una colección de ideas para huerto urbano en casa muy originales. Mesa de cultivo en madera con certificado FSC
DECORACION guiaDKN - muebles, iluminacion y accesorios para tu casa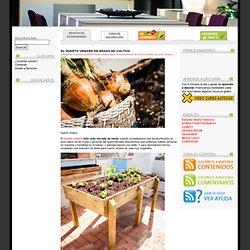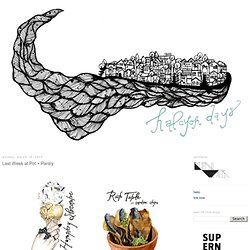 halcyon days
Wow, this is the last week the show is up at Pot + Pantry. I can hardly believe it. Any of it, really!
Bike Baskets, Wald Bicycle Baskets, Front Baskets for Bikes, Rear Baskets, Bike Bungee Straps,
ADVERTISING + BRANDING + DIGITAL AGENCY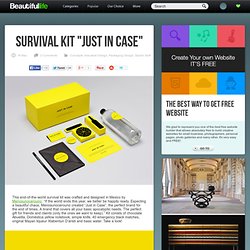 Survival Kit "Just in Case"
This end-of-the-world survival kit was crafted and designed in Mexico by Menosunocerouno. "If the world ends this year, we better be happily ready. Expecting a beautiful chaos, Menosunocerouno created "Just in Case", the perfect brand for the end of times. A brand that covers all your basic apocalyptic needs. The perfect gift for friends and clients (only the ones we want to keep)."
Funked Up Fixies 2011 on Vimeo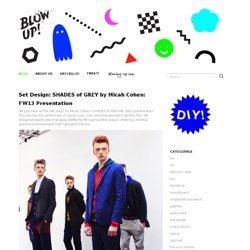 This week we blew up the set deign for SHADES of GREY by Micah Cohen's 2013 Spring/Summer Collection. After being asked to design Micah's presentation and viewing his new collection, we were jumping with excitement to be a part of it all. Inspired by the colors and acid surf vibes of the collection, we created a minimal, graphic and surreal environment.
BLOWUP BLOG!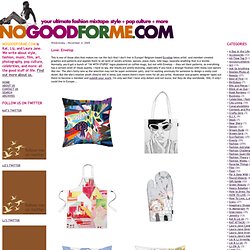 Wednesday , November 4, 2009 Love: Envelop This is one of those sites that makes me rue the fact that I don't live in Europe! Belgium-based Envelop takes artist- and member-created graphics and patterns and applies them to all sorts of sundry articles: aprons, place mats, tote bags, basically anything that is a textile.
NOGOODFORME.COM > style + pop culture > yr ultimate fashion mixtape > Love Archives
Pour répondre à mon dernier projet de session en design d'emballage, Nicolas Ménard s'est penché sur l'emballage du fameux logiciel québécois de correction Antidote. L'emballage original vraiment excessif et présenté ici comporte les éléments suivants :1 DVD1 boîte de carton avec colle (carton imprimé en quadrichromie et laminé )1 boîtier de DVD en plastique PS (non recyclable au Québec)1 feuille de présentation pour l'identité du boîtier de plastique pour DVD1 carton d'explications pour le numéro de série et le code d'activation2 signets (imprimés en quadrichromie et laminés ; non recyclables)1 livret (151 pages, reliure allemande,avec couverture en papier laminé)3 autocollants: 2 pour scellé la boite, 1 pour annoncer la compatibilité avec MS_Office.1 velcro In response to my last packaging design project, Nicolas Ménard looked at the packaging of the famous Quebecois text editor software Antidote.
packaging | UQAM | Sylvain Allard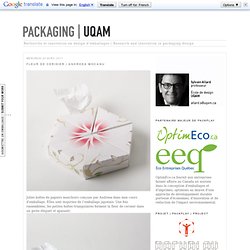 simple & handmade
Love. Obsess. Inspire.
Yesterday, I was luck enough to be given the chance to guest post over at Buttoned Up (thank you, ladies)! Today, I couldn't be happier to return the favor by pass along some good advice from the masterminds behind Buttoned Up... By Sarah Welch & Alicia Rockmore Is your desk a disaster area? If you find yourself navigating mounds of papers each time you sit down, can never find a pen or pencil when you need one, or simply can't see the desktop, your desk qualifies! A cluttered work area is likely to contribute to higher levels of stress, either because there is too much information for your eye to process or because each time you approach your desk, you're reminded of how disorganized you are.
¡¡¡Pues muchas cosas nuevas y emocionantes!!! Para empezar supongo que ya habréis visto las nuevas páginas que hay en la web aparte del blog. Si no estáis content@s con la imagen de vuestro blog, queréis una nueva más profesional o no sabéis por donde empezar, o quizá necesitéis un logo o una imagen corporativa os puedo ayudar! Podéis ver algunos de mis trabajos en el apartado portfolio y en ¿qué puedo hacer por tí? más cositas en las que os puedo ayudar. Para cualquier duda me podéis enviar un e-mail a elsa@desenfoquegaussiano.com
Desenfoque gaussiano · Nice things, handmade, design & inspiration
Welcome to Boxsal. It's a pretty, fun, picnic in a box. | Boxsal
French Knot mama likes... Photo Post (via nonono613) Posted July 13, 2011 at 8:32pm in knit | 121 notes
French Knot
Es cuestión de MADERA