Technical
You know all of those helpful kitchen-related suggestions that old-timers are so willing to share with the younger generations?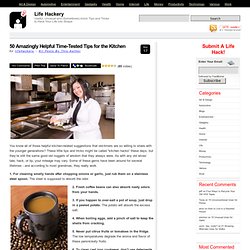 Breading This easy, three-step technique ensures an even crumb coating. It's commonly used on thin cuts of chicken, pork or veal that will be fried or baked. To begin, set up your breading station. Fill the first of three shallow dishes with flour.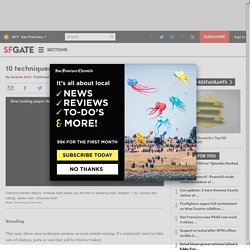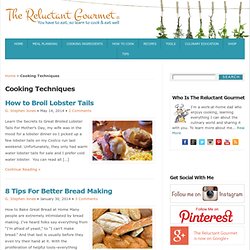 "It's my belief that the best way to become a good cook is to learn these basic cooking techniques." Once you learn how to handle these fundamental techniques, you will be able to handle most recipes. Cooking is not just about recipes....it is about how to take ingredients and make them taste as good as possible. Recipes are great road maps to show us how someone else got there, but one of the joys of cooking is to find your own paths.
Cooking 101: Glossary of Cooking Terms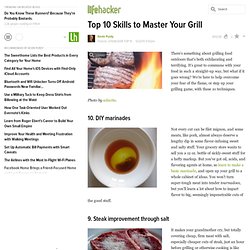 There's something about grilling food outdoors that's both exhilarating and terrifying.
A Guide to Improving Your Knife Skills