Social Media
Social Media's Productivity Payoff - James Manyika, Michael Chui, and Hugo Sarrazin
by James Manyika, Michael Chui, and Hugo Sarrazin | 8:00 AM August 21, 2012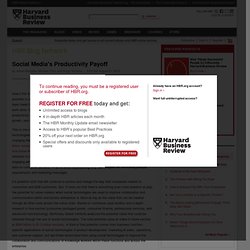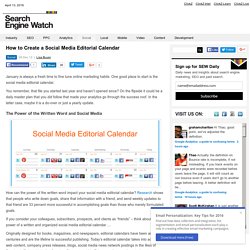 January is always a fresh time to fine tune online marketing habits. One good place to start is the social media editorial calendar. You remember, that file you started last year and haven't opened since? On the flipside it could be a daily master plan that you did follow that made your analytics go through the success roof. In the latter case, maybe it is a do-over or just a yearly update.
A lot has been made of the benefits of social media for small business. It can be a cost-effective way to reach large audiences, and it gives customers or investors a new way to interact with your brand.
How to stay on top of your social media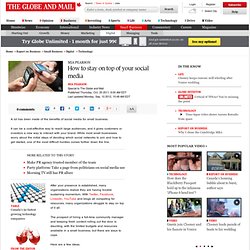 Ideas for how companies can sustain momentum on social media once a presence has been established. by agscaruso Oct 25
How to stand out in developing social media apps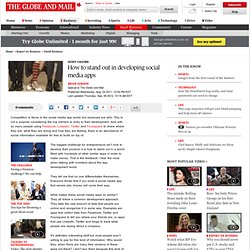 Competition is fierce in the social media app world, but revenues are slim. This is not a surprise considering the low barriers to entry to their development.