Méthodes agiles
TastyCupcakes.org
dimanche, 11 septembre 2011 Nouveau blog, wiki et microblog Par Fabrice le dimanche, 11 septembre 2011, 13:11 - Inclassables jeudi, 8 septembre 2011
Agilarium.fr
Michael Sahota – Lean, Scrum & Agile Coach – Toronto » Helping you grow your organization…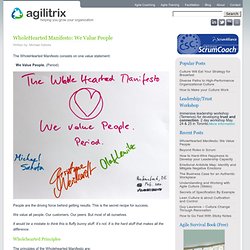 In this post I am going share a book that has changed my life in deep and profound ways: Brene Brown's I thought it was just me (but it isn't) . A good friend expresses the power clearly: " With this book, I am finally able to get to the root-causes of the problems in my life. " If you want to play a leadership role in building great workplaces or you want to live a richer life, then read on. One word of warning: the core of the book is about the topic of shame . We tend to avoid and ignore this topic since it is uncomfortable.
Être Agile
Agenda des Agilistes - accueil
Scrum and Agile in Belgium
AgileIT : M?thodes Agiles & Java EE
10 Contracts for your next Agile Software Project | Agile Softwa
As a customer or supplier of software services at the beginning of a Software Development Project, you know that there is too much at stake to work with just a verbal agreement. A contract is really just a set of written playing rules. The right rules increase the chance of success for both parties. The wrong rules make cooperation difficult and hinder progress.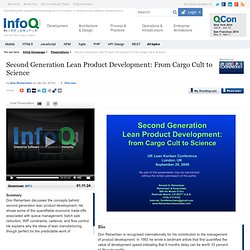 Second Generation Lean Product Development: From Cargo Cult to S
Catherine & Raj have been working in Enterprise Agile transitions in large hardware manufacturers, they share their experiences and advice on leadership and bringing Scrum to hardware teams. Resistance from management is recognized as a bottleneck in agile adoption. When will we reach the tipping point where organizations unshackle themselves from the limitations of command & control? Tiago Garcez Apr 01, 2013 Martin Thompson explores performance testing, how to avoid the common pitfalls, how to profile when the results cause your team to pull a funny face, and what you can do about that funny face. Martin Thompson Mar 29, 2013 ,
Agile Community Content on InfoQ
Latest featured content about Agile Sections Process & Practices Topics Kanban , Agile Techniques ,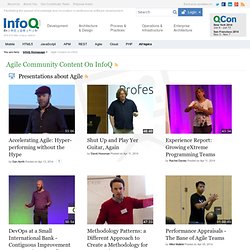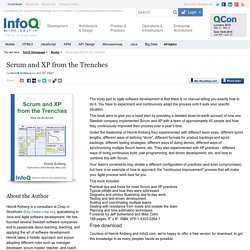 Posted by Henrik Kniberg on Jun 27, 2007 Sections Process & Practices
Scrum and XP from the Trenches
Scrum et XP depuis les tranchées - Comment nous appliquons Scrum
Posted by Henrik Kniberg and Mattias Skarin on Dec 21, 2009 Sections Process & Practices Topics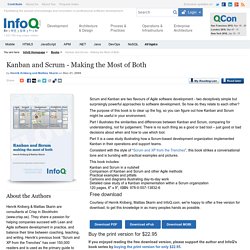 Kanban and Scrum - making the most of both