BOITE A OUTILS RESEAUX SOCIAUX
Pay with a Tweet - A social payment system. Statistiques. Selective Tweets sur Facebook. TabSite - No more FBML! Customize your Facebook Page. Tweet Smarter! Easy icons and add a retweet link to any tweet! Not all characters will display on all interfaces.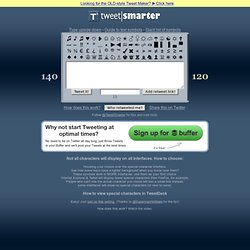 How to choose: Hovering your mouse over the special character interface. See how some keys have a lighter background when you hover over them? 123 Contact Form - free html forms script,contact form generator,email form code,html contact form. Développeurs de Facebook.
Intégration de fichiers multimedia. Facebook Markup Language (FBML) Tools to Boost Your Social Media Productivity » SocialOomph.com. Real Time Search - Social Mention. The web's most trusted social marketing platform | Involver. Oracle Oracle Solutions.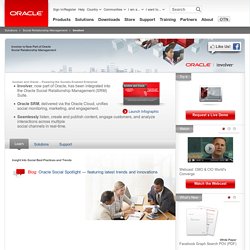 ---