BOITE A OUTILS RESEAUX SOCIAUX
Statistiques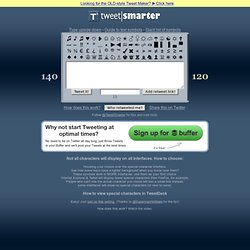 Tweet Smarter! Easy icons and add a retweet link to any tweet!
Not all characters will display on all interfaces. How to choose: Hovering your mouse over the special character interface. See how some keys have a lighter background when you hover over them?
Facebook @ GDC: Driving discovery and engagement for cross-platform games. This week at Game Developers Conference, we're announcing that across mobile and web, an average of 375 million people play Facebook-connected games each month and that Facebook's website and mobile apps send an average of 735 million referrals to games every day. We're also announcing results from a new study on cross-platform player engagement and monetization and improvements to requests..
Intégration de fichiers multimedia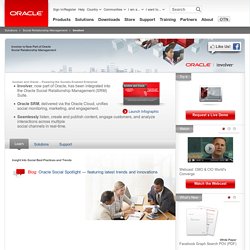 Oracle Oracle Solutions