BOITE A OUTILS NUMERIQUE
Free Hosting
Byet provides you with an ad-free load balanced free hosting service including PHP, MySQL, FTP, Vistapanel & more!. For any web site from a small business brochure, pictures of a tropical holiday, to powerful dynamic websites for a gaming clan etc, Byet Internet has the right services for you and at the right price... $0.00! Byet gives you the choice of your sub domain. You can stick with yoursite.byethost.com, or you can pick from another 7 great names we have available.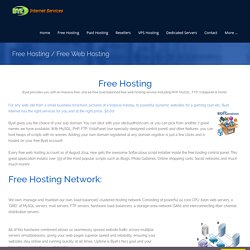 Un freeware bien pratique pour convertir des fichiers audio entre eux : flac, mp3, wave, etc. Petit plus qui fait la différence : il est extêmement rapide et sa conversion est de très bonne qualité. by agravede Dec 16
Use mp3ify to convert YouTube videos to mp3s! Take mp3s wherever you go in your ipod, burn cds, import to iTunes, & more! by agravede Nov 25
MySQL et phpMyAdmin - Premiers pas pour grand débutant :)
I help people maximize the potential of their blog... Majority of blogs die within few months of conception. Mostly because they fail to reach the blogger's expectations.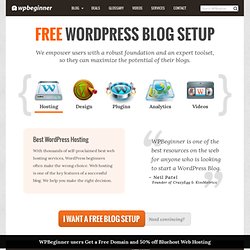 Free WordPress Blog Setup