BOITE A OUTILS NUMERIQUE
Traductions WordPress : Thèmes & Extensions WordPress traduits en Français. Free Hosting. Byet provides you with an ad-free load balanced free hosting service including PHP, MySQL, FTP, Vistapanel & more!.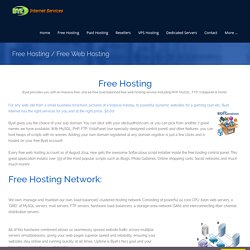 For any web site from a small business brochure, pictures of a tropical holiday, to powerful dynamic websites for a gaming clan etc, Byet Internet has the right services for you and at the right price... $0.00! Byet gives you the choice of your sub domain. You can stick with yoursite.byethost.com, or you can pick from another 7 great names we have available. Koyote Soft.
YouTube To Mp3 Converter. MySQL et phpMyAdmin - Premiers pas pour grand débutant :) Les outils du webmaster : outils-web.com. L'éditeur JavaScript - AJAX. Gephi, graph visualization and manipulation software. Real Time Search - Social Mention. Issuu - You Publish. Telecharger.com et 01net : Téléchargement gratuit de logiciels, drivers à télécharger.
Free WordPress Blog Setup. I help people maximize the potential of their blog...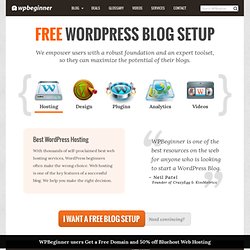 Majority of blogs die within few months of conception. Mostly because they fail to reach the blogger's expectations. Image hosting, free photo sharing & video sharing at Photobucket.
---