Mode - articles
fashion and technology - wearables
La justice américaine a reconnu à Christian Louboutin, créateur français d'escarpins à talons aiguilles, le droit de déposer ses fameuses semelles rouges comme image de marque, à l'issue d'un procès en appel contre Yves Saint Laurent (groupe PPR) qu'il accusait de plagiat. En première instance, un juge avait estimé au contraire que Louboutin, mondialement connu pour ses semelles écarlates, ne pouvait empêcher son concurrent de faire la même chose. Le jugement en appel rendu mercredi 5 septembre par un tribunal de New York "autorise […] la protection de la marque pour des chaussures d'une couleur contrastant avec des semelles rouges", selon ses attendus.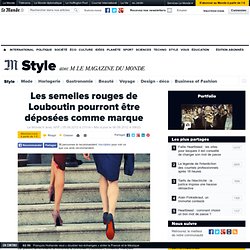 Les semelles rouges de Louboutin pourront être déposées comme marque
The Sartorialist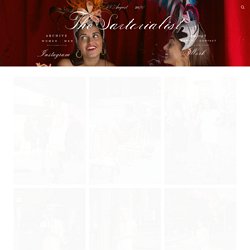 Friday, April 4, 2014 On the Street……Sixteenth St., New York Yes, it's still that cold in New York!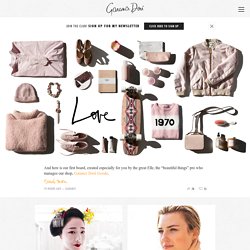 The other day, I was sitting there relaxing in the operating room (ok, not exactly relaxing)(I was about to get anesthesia and I DO NOT like the idea of that at all)(it was for a really harmless operation, I assure you) when suddenly, the anesthesiologist, who was putting an IV in my hand, tells me "Oh, funny – the skin on your hand is very, very supple." I sat up in my bed suddenly, and said to her: "Wait a second – suuuuppple? I mean – good supple or bad supple?" And she answered: "Just supple, more supple than most people. You know – tender!
The Villa Savoye is considered by many to be the seminal work of the Swiss architect Le Corbusier. Situated at Poissy, outside of Paris, it is an iconic architectural example of early modernism, the so-called International Style. The house addressed "The Five Points", Le Corbusier's basic tenets of a new aesthetic of architecture: 1/ Support of ground-level pilotis, elevating the building from the earth and allowed an extended continuity of the garden beneath.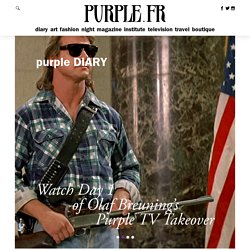 chenman manman
daisy balloon book 'Daisy Balloon' Publication : October 10,2011 Book Size : W220×H277×D13mm Features : 104 pages,full cover,hardcover Language : Japan,English Weight : 650g ISBN978-4-9906090-0-9 Color : White / Silver / Gold / Rainbow / Hologram about & contact Daisy Balloon is balloon artist Rie Hosokai (born 1976) and art director/graphic designer Takashi Kawada (born 1976). Making the world their stage, this balloon unit travels the globe to exhibit their art.
with Vanessa Friedman Welcome. If you have yet to register on FT.com you will be asked to do so before you begin to read FT blogs.
The million euro handbag | Financial Times