Mode - articles
La justice américaine a reconnu à Christian Louboutin, créateur français d'escarpins à talons aiguilles, le droit de déposer ses fameuses semelles rouges comme image de marque, à l'issue d'un procès en appel contre Yves Saint Laurent (groupe PPR) qu'il accusait de plagiat. En première instance, un juge avait estimé au contraire que Louboutin, mondialement connu pour ses semelles écarlates, ne pouvait empêcher son concurrent de faire la même chose. Le jugement en appel rendu mercredi 5 septembre par un tribunal de New York "autorise [...] la protection de la marque pour des chaussures d'une couleur contrastant avec des semelles rouges" , selon ses attendus.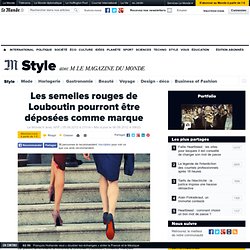 Les semelles rouges de Louboutin pourront être déposées comme marque
The Sartorialist
"I started The Sartorialist simply to share photos of people that I saw on the streets of New York that I thought looked great. When I worked in the fashion industry (15 years), I always felt that there was a disconnect between what I was selling in the showroom and what I was seeing real people (really cool people) wearing in real life." (the sartorialist) by agnesdelmotte Mar 21
Visitors to Untitled Gallery on the Lower East Side enter through a door marked by a question mark for Matthew Chambers' newest exhibition. Chambers' relentless canvases at times remind of Martin Kippenberger and venture from representation to abstraction seemingly on a whim. Interspersed with these canvases are paintings made of strips of paper layered into appealing patterns that break up the intensity of Chambers' installation. On view through April 21st 2013 at Untitled , 30 Orchard Street, New York.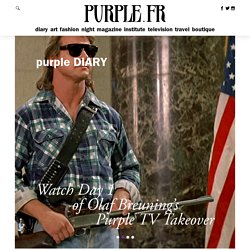 chenman manman
http://blog.sina.com.cn/chenman by agnesdelmotte Mar 21
with Vanessa Friedman Welcome. If you have yet to register on FT.com you will be asked to do so before you begin to read FT blogs.
The million euro handbag | Financial Times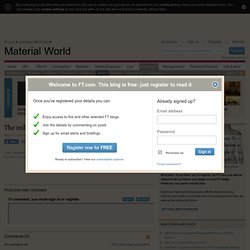 The million euro handbag - Hermes by agnesdelmotte Mar 16