Télécoms
Xavier Niel (Iliad) est muet, mais très suivi - Patron Twitter - Journal du Net Economie Mise à jour, 11 septembre 2009. Après les commentaires de nombreux lecteurs et de personnes rencontrées ces dernières semaines, je pense plus logique de parler de Process as a Service et non pas de "Processus as a Service". J'ai donc changé le texte de ce blog avec cette modification de forme. J'ai aussi publié une version de ce texte en anglais, légèrement modifiée. Oui, je sais, encore un acronyme en aaS ! Par curiosité j'ai fait une recherche "Praas" sur Bing et Google, actualité oblige !
Consultants et ingénieurs Group News
Billing systems can be divided into two major functions: the front-end and back-end processes. The front-end process accepts messages from a service providers' own switches or from other telephone or billing company's systems (called incollects), checks the validity of billing records, matches billing records to customers in a database, and provides billing details to other systems (called outcollects). The front-end process also guides billing records to specific customer accounts. Guiding uses the call detail record identification information such as the calling telephone number to match the billing record to a specific customer account. The back-end of the billing system aggregates billing records for a specific period (billing cycle), calculates recurring charges (e.g. monthly charges) and total usage charges (minutes or quantity of usage), and produces invoices.
Call Processing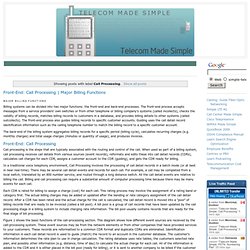 Les opérateurs télécoms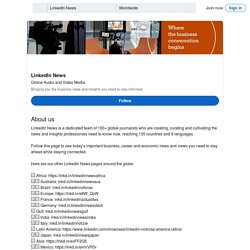 1 Cet article s'appuie sur une enquête de plusieurs années menée auprès des cadres d'une entreprise aé (...) 1Nous sommes en fin de semaine, à la division Nord de la Société Défense Espace (SDE) 1. Comme chaque vendredi après-midi, accompagné de quelques-uns de ses ingénieurs de programme, Etienne Messier rencontre le directeur de la production et ses principaux collaborateurs. Etienne Messier est directeur de programme.
Consultants et ingénieurs Group News
The history of the mobile communications networking industry has been marked by epic standards battles - GSM vs CDMAone, EVDO vs W-CDMA and most recently Wimax vs everybody else. It's fair to say that these battles between competing standards and competing standards bodies (e.g. IEEE vs 3GPP) are now over. During the last 12 months LTE has emerged as the dominant force in 4G networks, and TD-LTE looks set to push Wimax completely off center stage. Evidence of this has been provided by statistics from Maravedis' 4GCounts service, which show that as of this month, 164 operators have committed to deploy LTE.
Asia-Pacific Telecommunications Group News Skip to main content LinkedIn Home Main content starts below. Pulse The news and insights you need to know. Top Posts Today