Inspiration
La Fabrique du Design
Jeremy Tarpley / buckets / icons
IMAGINATION.. | Flickr : partage de photos !
MWM Graphics | Matt W. Moore
Logos / Covers on the Behance Network
Petros Afshar on the Behance Network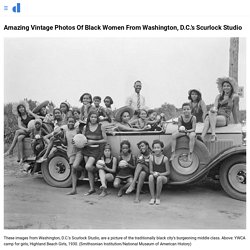 Design You Trust – Design Blog and Community
If you think Star Wars was fiction, then think again, because the characters are alive, right under our nose. This is exactly what Zahir Batin portraits in this photo series, he used his Star Wars figures and placed them in nature or recreated backgrounds to seem as if they have a life of their own. Continue reading "Minature Star Wars Adventures" »
At the edge of a jungle on the Behance Network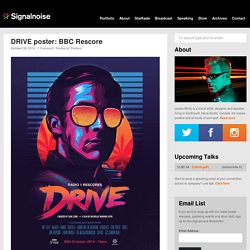 Rust Cohle illustration The illustration tirade continues, this time I'm attacking Rust Cohle from the hit show True Detective. I had ol' Rust on my mind after mom texted me saying her and dad just finished (and loved) season 1. My parents got good taste.
Signalnoise.com - The art of James White
Abduzeedo | Graphic Design Inspiration and Photoshop Tutorials
The FWA: Favourite Website Awards - Web awards at the cutting ed
Partfaliaz, inspiring variety of portfolios and graphic links for creative people.
Inspired Magazine | daily graphic design inspiration
26th Cinema Jove Film Fest International Film Festival of Valencia. A wide campaign for the 2011 edition. The image is a cinema projector composed of emblematic architecture of Valencia, mixing recognizable icons related not only to the cinema but also to the city. such as books covers, diarys programmes, invitations, catalogues and press passes, as well as bigger formats such as flags for important entities such as The Valencian Film Library, bus advertisement or vinyls for the subway. And a TV teaser.
26 Festival Cinema Jove - Casmic Lab / diseño gráfico / graphic design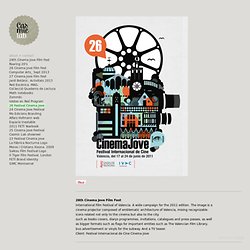 Galerie de Laurent Durieux
duvengar Factory
SPAZM BURO - Art direction - Graphic design - Motion
Helios Design Labs
The Official M.C. Escher Website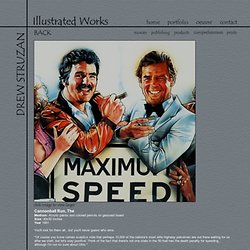 Medium: Acrylic paints and colored pencils on gessoed board Size: 30x30 Inches Year 1981 You'll root for them all...but you'll never guess who wins. "Of course you know certain sceptics note that perhaps 10,000 of the nations's most elite highway patrolmen are out there waiting for us after we start, but let's stay positive: Think of the fact that there's not one state in the 50 that has the death penalty for speeding... although I'm not so sure about Ohio." Signed lower right corner in the checkered flag with a gestalt "S"
www.DrewStruzan.com
Home - News
John Berkey
Derek Riggs Portfolio
Ousmane Sow - Page Principale
Illustrations and cartoons by Anton Emdin - Quality Artwork since 1995. Crappy stuff before that.
RICHARD AMSEL (1947-1985)
May 9, 2012: Maurice Sendak, 1928-2012 When I graduated from Vassar College (waaaay back on May 19, 1996), our class' commencement ceremony was held outdoors, in what seemed like a sweltering 100 degree+ weather under an unforgiving sun. Faculty members gave speech after speech -- all formal, stately, unimaginative pseudo-lectures with a lot of talk but little ideas. During this, my mom briefly fainted from the heat, and I almost joined her from the boredom. Ah, but then Maurice Sendak took the podium...and for a few precious minutes, all was right with our world.