Inspiration
La Fabrique du Design
Jeremy Tarpley / buckets / icons
IMAGINATION.. | Flickr : partage de photos !
MWM Graphics | Matt W. Moore
Logos / Covers on the Behance Network
Petros Afshar on the Behance Network
Design You Trust – Design Blog and Community
At the edge of a jungle on the Behance Network
Signalnoise.com - The art of James White
Abduzeedo | Graphic Design Inspiration and Photoshop Tutorials
The FWA: Favourite Website Awards - Web awards at the cutting ed
Partfaliaz, inspiring variety of portfolios and graphic links for creative people.
Inspired Magazine | daily graphic design inspiration
26th Cinema Jove Film Fest International Film Festival of Valencia.
26 Festival Cinema Jove - Casmic Lab / diseño gráfico / graphic design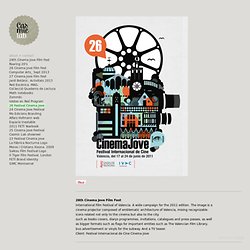 Galerie de Laurent Durieux
duvengar Factory
SPAZM BURO - Art direction - Graphic design - Motion
Helios Design Labs
The Official M.C. Escher Website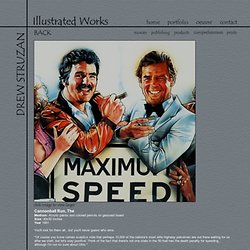 Medium: Acrylic paints and colored pencils on gessoed board Size: 30x30 Inches Year 1981
www.DrewStruzan.com
Home - News
John Berkey
Derek Riggs Portfolio
Ousmane Sow - Page Principale
Illustrations and cartoons by Anton Emdin - Quality Artwork since 1995. Crappy stuff before that.
RICHARD AMSEL (1947-1985)
May 9, 2012: Maurice Sendak, 1928-2012