Ssw
'Why I care for 52 children' 3 March 2012Last updated at 08:45 Rachel Gichia is an ordinary Kenyan wife and mother who has risen to an extraordinary challenge.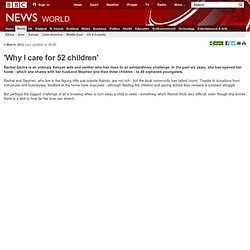 In the past six years, she has opened her home - which she shares with her husband Stephen and their three children - to 49 orphaned youngsters. Rachel and Stephen, who live in the Ngong Hills just outside Nairobi, are not rich - but the local community has rallied round. Thanks to donations from individuals and businesses, facilities at the home have improved - although feeding the children and paying school fees remains a constant struggle.
But perhaps the biggest challenge of all is knowing when to turn away a child in need - something which Rachel finds very difficult, even though she knows there is a limit to how far her love can stretch. How Working Outside the Law Helped Labor Win on the West Coast. February 26, 2012 | Like this article?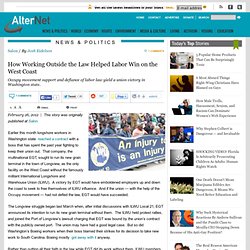 Join our email list: National Budget Simulation. National Budget Simulation Use the pop-up menus to increase or decrease as many of the budget items as you'd like.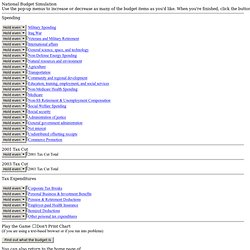 When you're finished, click the button at the end of the document. Spending. The Most Humane Prison in the World - All That Is Interesting - StumbleUpon. When one thinks of prisons and prison life, thoughts often drift to depictions found in Oz or the Wire: full of hard living and sexual, physical, and emotional abuse.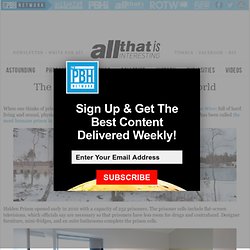 However, there is one prison is Norway that has been called the most humane prison in the world: Halden Prison. Halden Prison opened early in 2010 with a capacity of 252 prisoners. The prisoner cells include flat-screen televisions, which officials say are necessary so that prisoners have less room for drugs and contraband. Designer furniture, mini-fridges, and en suite bathrooms complete the prison cells.
FBI — The Vault. [Infographic] Combating Mass Incarceration - The Facts. June 17, 2011 The war on drugs has helped make the U.S. the world's largest incarcerator.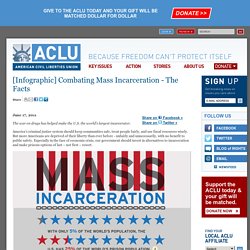 America's criminal justice system should keep communities safe, treat people fairly, and use fiscal resources wisely. But more Americans are deprived of their liberty than ever before - unfairly and unnecessarily, with no benefit to public safety. Especially in the face of economic crisis, our government should invest in alternatives to incarceration and make prisons options of last – not first – resort. Download the graphic here » Emergency and Disaster Information Service.
---