Logica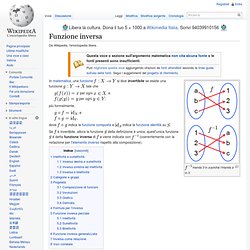 Funzione inversa
Da Wikipedia, l'enciclopedia libera. manda 3 in a poiché f manda a in 3 si dice invertibile se esiste una funzione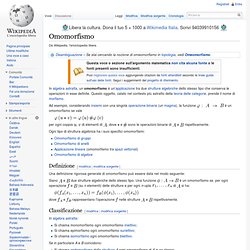 Da Wikipedia, l'enciclopedia libera. è un omomorfismo se vale
Omomorfismo
König's lemma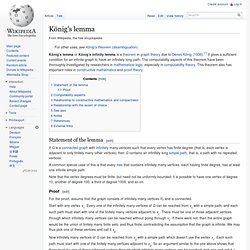 König's lemma or König's infinity lemma is a theorem in graph theory due to Dénes Kőnig (1936).[1] It gives a sufficient condition for an infinite graph to have an infinitely long path. The computability aspects of this theorem have been thoroughly investigated by researchers in mathematical logic, especially in computability theory.
Modal Logic
First published Tue Feb 29, 2000; substantive revision Fri Oct 2, 2009 A modal is an expression (like 'necessarily' or 'possibly') that is used to qualify the truth of a judgement. Modal logic is, strictly speaking, the study of the deductive behavior of the expressions 'it is necessary that' and 'it is possible that'.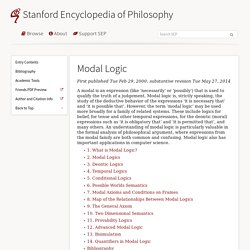 Here are three paradoxes, all based on the same idea.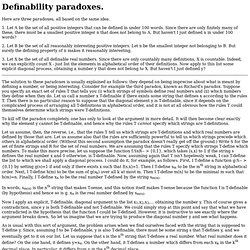 Richard's Paradox
Non solo matematica...
Funzione di Ackermann
Da Wikipedia, l'enciclopedia libera.