TRAVEL
Stilleben - we develop silence. Casa Howard: Guest House central Florence and Rome, Italy - Official website. SÅGVERKET – möten rum & kök. A Few Days in Porto Ercole, Italy | FATHOM Italy Travel Guides and Travel Blog. Just off the Tuscan coastline equidistant to Rome and Florence lies Monte Argentario, a bizarrely-shaped peninsula connected to the mainland by three narrow strips of land.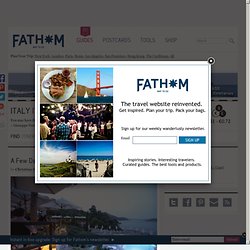 Fathom contributing editor Christina Ohly and her family checked into Il Pellicano, a posh hotel in Porto Ercole on the southern end of the island. There are a few places left on earth where genocide, the crumbling euro, and any sort of reality simply cease to exist. Il Pellicano, a luxurious yet laid back bolthole on Italy's Tuscan coast, is one such place. Newparisbysophie | Just another WordPress.com site.
Untitled. Uber-stylish villas in an awe-inspiring setting, complete with aqua ocean and lush jungle views Tioman island is home to rugged rainforest, talcum-powder beaches and translucent sea.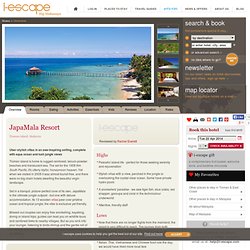 The set for the 1958 film South Pacific, it's utterly idyllic: honeymoon heaven. Yet when we visited in 2008 it was almost tourist-free, and there were no big chain hotels dwarfing the beautiful virgin landscape. Untitled. Location La Maison Pavie stands on Place Saint-Sauveur in the centre of Dinan, in Brittany, northwest France.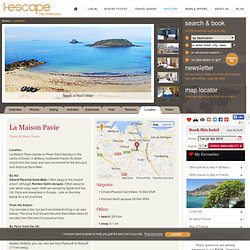 It's 20km inland from the coast, and very convenient for the ferry port and airport at Saint-Malo. By Air:Dinard-Pleurtuit-Saint-Malo (19km away) is the closest airport, although Rennes Saint-Jacques (59km away) is also within easy reach. Both are served by flights from the UK, Paris and elsewhere in Europe - click on the links below for a list of airlines. Eating. Kleine Schwester Home made jam, cream cheese, fruit, butter, bread roll 3,50 € Schwalbennest 2 sorts of cheese, home made jam, chream cheese, fruit, butter, bread basket 4,90 € Hüttenfrühstück 3 sorts of cheese, vegetarian spread, pickled vegetables, home made jam, fuit, butter, bread basket 7,50 €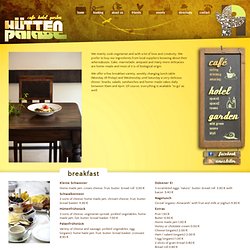 Hostels in London | Book London Hostel. It's no wonder Generator London has been voted one of London's best hostels.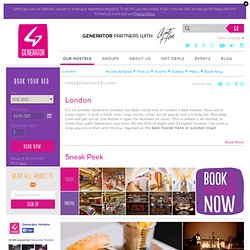 Now we're super stylin' it with a fresh look, cosy rooms, urban social spaces and a trendy bar. But keep calm and get social, the hostel is open for business as usual. This is where it all started, in these four walls Generator was born. As the first of eight uber European hostels, I've come a long way since then and I'm now regarded as the best hostel here in London town. B.B, ESQ. Semesterbostäder, egna rum, andrahandsuthyrning per natt - Boenden på Airbnb. Wythe Hotel. Bean Me Up. Welcome to the Frontpage. PROJECT Travel.
City guides. Home. Welcome to Andersen Hotel situated in the HEART of Copenhagen, in Copenhagen's most hip quarter, Vesterbro.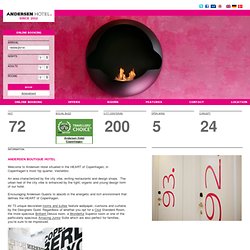 An area characterized by the city vibe, exiting restaurants and design shops. The urban feel of the city vibe is enhanced by the tight, organic and young design form of our hotel. Encouraging Andersen Guests to absorb in the energetic and rich environment that defines the HEART of Copenhagen. All 73 unique decorated rooms and suites feature wallpaper, cushions and curtains by the Designers Guild. Regardless of whether you opt for a Cool Standard Room, the more spacious Brilliant Deluxe room, a Wonderful Superior room or one of the particularly spacious Amazing Junior Suite which are also perfect for families, you're sure to be impressed. Day trips on your own. Cycle Chic® General Information - Design Museum.
All areas of the Design Museum are accessible by level access or by lift.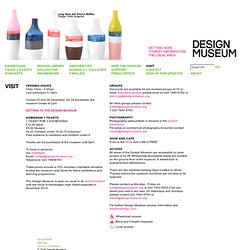 Wheelchair-accessible toilets are located on the ground floor of the museum. A wheelchair is available from Admissions. A Luxury Travel Blog. FATHOM.
---