TRAVEL
Stilleben - we develop silence
Each Casa Howard Guest House is a beautiful house (whether an apartment, palazzo or farmhouse) which provides a personal service while using some typically 'hotel'-style ideas, methods and services. In Rome there are 2 Casa Howard Guest Houses, both near to the Spanish Steps: one is located on Via Capo le Case, and with only 5 double bedrooms it is a very intimate place to stay; the other Rome Guest House is on via Sistina, with luxury rooms that were imaginatively designed by the famous interior designer Tommaso Ziffer. In Florence, (see our special treats in Florence) Casa Howard is located on Via della Scala 18, just 60 meters from the beautiful Santa Maria Novella basilica and is only 1 and a ½ hours away from Rome by train. This Florence Guest House maintains its original flooring and ceilings to fully achieve the Casa Howard Concept: extremely high standard houses aiming to host special People.
Casa Howard: Guest House central Florence and Rome, Italy - Official website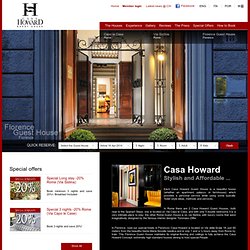 SÅGVERKET – möten rum & kök
Just off the Tuscan coastline equidistant to Rome and Florence lies Monte Argentario, a bizarrely-shaped peninsula connected to the mainland by three narrow strips of land. Fathom contributing editor Christina Ohly and her family checked into Il Pellicano, a posh hotel in Porto Ercole on the southern end of the island. There are a few places left on earth where genocide, the crumbling euro, and any sort of reality simply cease to exist. Il Pellicano, a luxurious yet laid back bolthole on Italy's Tuscan coast, is one such place.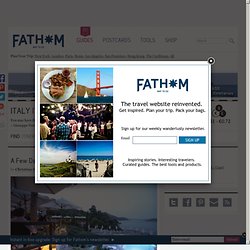 A Few Days in Porto Ercole, Italy | FATHOM Italy Travel Guides and Travel Blog
Senaste restaurangen Restaurant Edgar är ett av de senaste matställena det talas om. Edgar ligger i de gamla textildistrikten i 2:arr och är också ett litet hotell med tio individuellt inredda rum. På restaurangen serverar man fisk och skaldjur.
newparisbysophie | Just another WordPress.com site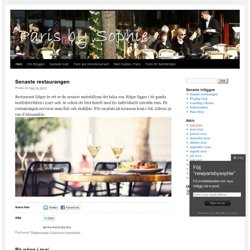 Uber-stylish villas in an awe-inspiring setting, complete with aqua ocean and lush jungle views Just a quick hop by plane from Singapore, Tioman island is home to rugged rainforest, talcum-powder beaches and translucent sea. The set for the 1958 film South Pacific, it's utterly idyllic: honeymoon heaven. Yet when we visited in 2008 it was almost tourist-free, and there were no big chain hotels dwarfing the beautiful virgin landscape.
unnamed pearl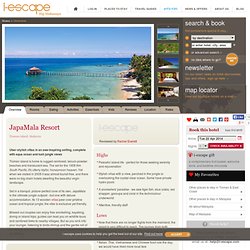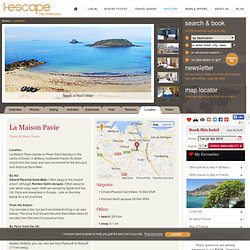 A chic little B&B with an Asian twist, set in a historic house in the heart of half-timbered Dinan You're never far from history at La Maison Pavie. It occupies a 15th-century house opposite a honey-hued basilica in central Dinan; wander inside and you'll find ancient wattle-and-daub walls, stone hearths and delightfully wonky floors. Even the furnishings take their inspiration from the building's past, with the travels of famed explorer Auguste Pavie (born within its walls in 1847) forming a continuous decorative thread.
unnamed pearl
Kleine Schwester Home made jam, cream cheese, fruit, butter, bread roll 3,50 € Schwalbennest 2 sorts of cheese, home made jam, chream cheese, fruit, butter, bread basket 4,90 € Hüttenfrühstück 3 sorts of cheese, vegetarian spread, pickled vegetables, home made jam, fuit, butter, bread basket 7,50 €
Eating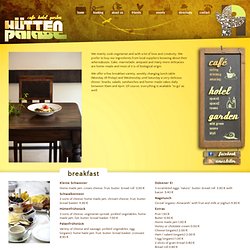 Hostels in London | Book London Hostel | Generator Hostels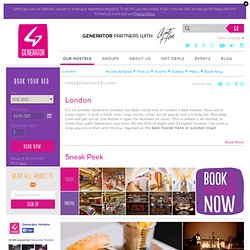 It's no wonder Generator London has been voted one of London's best hostels. Now we're super stylin' it with a fresh look, cosy rooms, urban social spaces and a trendy bar. But keep calm and get social, the hostel is open for business as usual. This is where it all started, in these four walls Generator was born. As the first of eight uber European hostels, I've come a long way since then and I'm now regarded as the best hostel here in London town.
B.B, ESQ.
Semesterbostäder, egna rum, andrahandsuthyrning per natt - Boenden på Airbnb
The Shop at Wythe Hotel is excited to welcome the Food Book Fair's pop-up bookstore, presented by WORD from April 18th through April 27th. Opening one week before the Fair returns the hotel for its third year, the pop-up bookstore is presented in partnership with WORD Bookstore, Phaidon, and Squarespace and will feature over 150 hand-selected titles and more than 20 independently published periodicals. The selection will include a wide range of cookbooks, memoirs, magazines, and books about science, food systems, agriculture, art & culture, and urban design including books written by speakers at the Fair. Open daily, 10am-8pm. www.foodbookfair.com
Wythe Hotel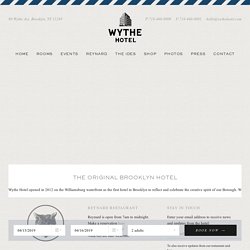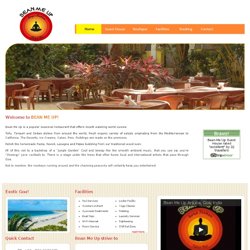 Bean Me Up
Bean Me Up is a popular seasonal restaurant that offers mouth watering world cuisine. Tofu, Tempeh and Seitan dishes from around the world, fresh organic variety of salads originating from the Mediterranean to California. The Deserts, Ice Creams, Cakes, Pies, Puddings are made on the premises. Relish the homemade Pasta, Ravioli, Lasagna and Pizzas bubbling from our traditional wood oven. All of this set to a backdrop of a "Jungle Garden" Cool and breezy like the smooth ambient music, that you can sip you're "Zenergy" juice cocktails to. There is a stage under the trees that often hosts local and international artists that pass through Goa.
It is said that "A journey of a thousand miles begins with a single step". Take your first step into a unique experience that is Yogagypsys. Imagine a tropical paradise just yards from the warm Arabian Sea, nestling beneath palm groves with a constant cooling breeze.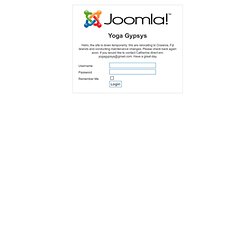 Welcome to the Frontpage
PROJECT Travel
Welcome to Andersen Hotel situated in the HEART of Copenhagen, in Copenhagen's most hip quarter, Vesterbro. An area characterized by the city vibe, exiting restaurants and design shops. The urban feel of the city vibe is enhanced by the tight, organic and young design form of our hotel. Encouraging Andersen Guests to absorb in the energetic and rich environment that defines the HEART of Copenhagen. All 73 unique decorated rooms and suites feature wallpaper, cushions and curtains by the Designers Guild. Regardless of whether you opt for a Cool Standard Room, the more spacious Brilliant Deluxe room, a Wonderful Superior room or one of the particularly spacious Amazing Junior Suite which are also perfect for families, you're sure to be impressed.
Home
Day trips on your own
"I'm from Århus. I cycle every day. Århus is definitely a bicycle-friendly city." "We're in a "bike-street". Do you appreciate this infrastructure? Do you cycle safely in this street?"
All areas of the Design Museum are accessible by level access or by lift. Wheelchair-accessible toilets are located on the ground floor of the museum. A wheelchair is available from Admissions.
General Information - Design Museum
FATHOM