Climate
ACC Panel on Advancing the Science of Climate Change
Wunder Blog
Climate denial activists' parallel to anti-relativity movement o
U-VA faculty Senate: Cuccinelli actions threaten "our ability to generate the knowledge upon which informed public policy relies." Climate scientist Ken Caldeira commented on my recent post, " WashPost : University of Virginia should fight AG Cuccinelli's faulty investigation of Michael Mann ." Since it's well worth reading, I am reprinting it below — along with the powerful conclusion of the University of Virginia Faculty Senate Executive Council statement.
Caldeira slams anti-scientific witchhunts: "Are American politic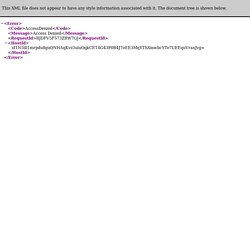 Sorry... we can't find the page you were trying to reach. It might have been removed, had its name changed, or is temporarily unavailable.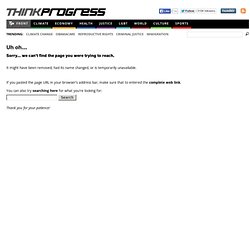 U.S. National Academy of Sciences labels as "settled facts" that
Logical Science
Global Temperature in 2011, Trends, and Prospects By James Hansen, Reto Ruedy, Makiko Sato and Ken Lo — 18 January 2012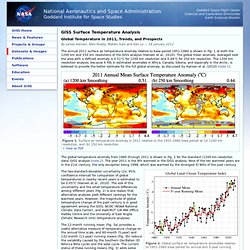 Data.GISS: GISS Surface Temperature Analysis: 2011 Annual Analysis
Websites to monitor the Arctic Sea Ice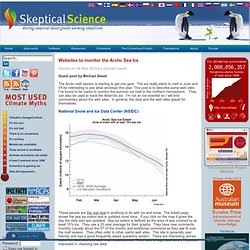 Posted on 28 May 2010 by michael sweet Guest post by Michael Sweet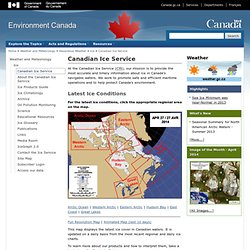 Refonte du site web publique du Service canadien des glaces (voir détails) Le lancement aura lieu le lundi 7 juin
Ice Safety
AMSRE_Sea_Ice_Area.png (PNG Image, 720x450 pixels)
As Arctic sea ice shrinks faster than 2007, NSIDC director Serre
Watts and Goddard seem in denial: "We are still about six weeks away from anything interesting happening in the Arctic."
On March 15, 2013, Arctic sea ice extent appears to have reached its annual maximum extent, marking the beginning of the sea ice melt season. This year's maximum extent was the sixth lowest in the satellite record.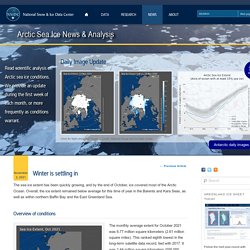 Polar Sea Ice Cap and Snow - Cryosphere Today
Polar Science Center - APL-UW - Arctic Sea Ice Volume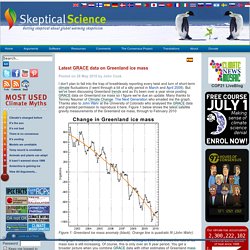 Latest GRACE data on Greenland ice mass
Posted on 28 May 2010 by John Cook I don't plan to fall into the trap of breathlessly reporting every twist and turn of short-term climate fluctuations (I went through a bit of a silly period in March and April 2008 ). But we've been discussing Greenland trends and as it's been over a year since posting GRACE data on Greenland ice mass so I figure we're due an update.
Posted on 29 May 2010 by Riccardo Guest post by Riccardo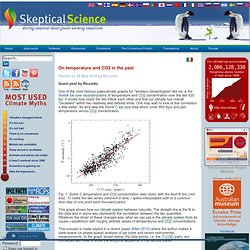 On temperature and CO2 in the past
GISS: Science Briefs: Whither U.S. Climate?
Whither U.S.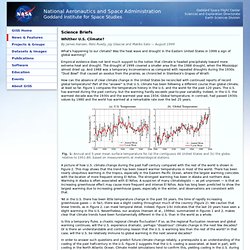 Term Lookup
Monckton Chronicles Part IV– Medieval Warm Period?
NOAA: Warmest May, spring, and Jan-May on record « Climate Progr
NOAA's National Climatic Data Center has published its monthly "State of the Climate Report." The combined global land and ocean surface temperature was the warmest on record for May, March-May (Northern Hemisphere spring-Southern Hemisphere autumn), and the period January-May. The warming in May is greatest precisely where climate science suggested it would be — the high northern latitudes (see " What exactly is polar amplification and why does it matter?
Science is in many ways the opposite of decision by consensus.
Disputing the 'consensus' on global warming « Climate Progress