Vidéo
Great Scenes: Of Human Bondage
Thoroughly Modern Millie - Part 1
The River Part 1
Les Chaussons rouges 1/7 - une vidéo Art et Création
Non visible : redirige vers :
http://www.dailymotion.com/be-fr by lucgodfroid Jul 26
Strait Jacket - Movie Trailer
Stage Fright
Pourquoi ? Parce que le réalisateur russe Eisenstein signe avec Le Cuirassé Potemkine une œuvre si moderne en termes de mise en scène. Au point que la scène de l'escalier de l'Odessa fut reprise par de nombreux réalisateurs, notamment par Brian De Palma dans Les Incorruptibles . L'avis d'un lecteur - André : "C'est incroyable comment un film qui date quand même de 1926 reste aussi novateur dans le montage. Eisenstein l'a réinventé : les clips musicaux et les films nerveux sont les enfants du cinéaste ".
Les 100 films qu'il faut avoir vu dans sa vie - Le Cuirassé Potemkine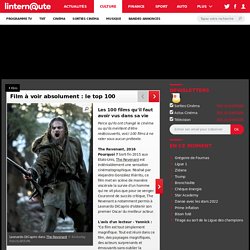 Metropolis 1927 - une vidéo Cinéma
Romy Schneider-L'enfer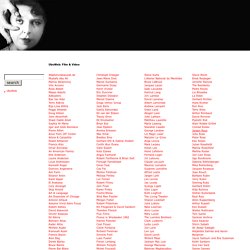 The following films are presented for educational and non-commercial use only. All copyrights belong to the artists. About UbuWeb Film & Video UbuWeb is pleased to present hundreds of avant-garde films & videos for your viewing pleasure. However, it is important to us that you realize that what you will see is in no way comparable to the experience of seeing these gems as they were intended to be seen: in a dark room, on a large screen, with a good sound system and, most importantly, with a roomful of warm, like-minded bodies. However, we realize that the real thing isn't very easy to get to.
Ziegfeld Follies (1945) « Cinemacuts's Blog
Danse Serpentine Loie Fuller - un vídeo de Gente
La Fille Sur Le Pont Clip 02
Who's That Knocking At My Door (The End - The Doors) Martin Scorsese
I ladri di biciclette - Vittorio de Sica - Uploaded by Prolet
Sfruttamento... ribasso... Riso Amaro
RSR.ch
Roman Polanski , encore ébranlé par la mort de sa femme Sharon Tate, est en Europe. C'est en Europe que va aller le chercher Jack Nicholson. Mais rien n'y fait.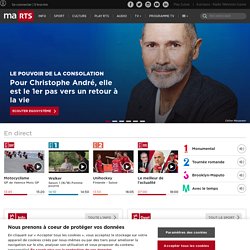 RSR.ch