Music
Oliver Mestitz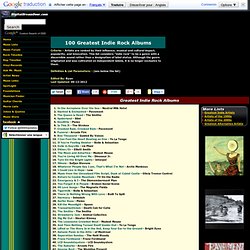 • what the general public often considers "indie rock" to be, those artists in the indie rock genre who have remained on indie rock labels their entire career. • key indie rock bands (like Modest Mouse and TV on the Radio) which have been signed away from their indie labels and are now on major labels. • Dance-punk, twee pop and various genres often considered to be offshoots of indie rock • bands that are on indie labels in one country, but a major in another (such as Phoenix). • British indie bands. In Britain, the genres that America calls "indie rock" and "alternative" are one genre, called simply "indie".
Ólöf Arnalds - With Tomorrow / I'm On Fire by One Little Indian Records on SoundCloud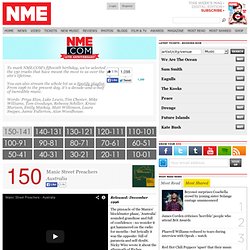 Released: August 2007 They're not normally noted for their emotionalism, Crystal Castles, so much as for their shrieking, bleeping, sulking and bottling. Compare, though, the original track on HEALTH's debut album with Ethan Kath's reworked version and it's amazing how it subtly smoothes a jagged, brutalist and tortured thing into a melancholy, gently blooping and squelching, 8-bit mooch of some beauty, bringing the soft fear in...
TOP 150
Top 40 meet indie
ChancesWithWolves.com
Indie-music publishing: The Lana Del Rey affair