food
Get flash to fully experience Pearltrees
Last September, surprising nobody more than my husband, decided I'd be a Good Football Wife this year and start using Sunday afternoons to make a hearty meal, one that stuck to our ribs and balanced out all those salads we enforce on ourselves during the week. I made beef chili with sour cream and cheddar biscuits and then I made… Right. It about stopped there. In my defense, my husband's team of choice, The Giants, were hardly Good Football Material this year, so perhaps both of our enthusiasms waned simultaneously.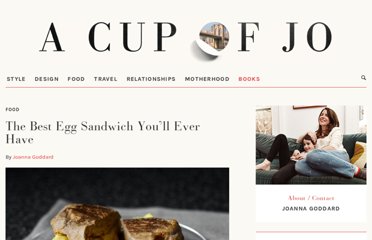 Confession: I'm a terrible cook. Long recipes freak me out, and I only flip through cookbooks to admire the photos. When everyone else was learning to cook, I was...I don't know what I was doing! Watching TV? But, as a 33-year-old (with a child no less), I would like to be able to whip up a few great classic meals. My plan is to try to master--really master --the classic recipes: scrambled eggs, mac n' cheese, tomato soup, chocolate chip cookies, that kind of thing.
Due to a delightful clerical error (a scheduled babysitter when we forgot Alex would be home from work), I got to have a weekday lunch with my husband on President's Day. In a restaurant . With linens on the table and no sippy cups in a two-table radius! Oh, and maybe something petite, bubbly and pink in a glass.