Music
Liebe Mufinplayer Fangemeinde, aufgrund einer strategischen Neuausrichtung innerhalb der mufin GmbH möchten wir die Funktionalität und Ausrichtung der angebotenen Services um den mufin player überdenken und möglicherweise ganz neu aufsetzen. Online-Angebote und Features um den mufin player stehen euch, genau wie der E-Mail-Support, bis zum 31.3.2014 zur Verfügung, damit Ihr eure Daten sichern könnt, die ihr evtl. auf dem mufin drive gespeichert habt oder um technische Fragen zu klären. Die Benutzung eures lokal installierten mufin players ist selbstverständlich weiterhin möglich. Wir danken Euch allen für die Nutzung des mufin players.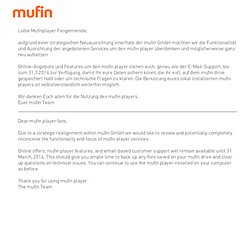 Thru The Eyes Of Ruby by The Smashing Pumpkins - Add to Playlist - Discover Similar Music on mufin.com
Streaming directory -- streams & radios
I've been going on the top ten for a while now, and for the most part it has been a pretty popular way of sharing what has been successful with readers, or just what's hot on my list at the moment. Hopefully this effort to chronicle what I think are the top ten best dubstep songs of 2010 so far goes off as well. #13 | Fuski and Dodge – Pornstep feat. The Highbury Whores (Original Mix) Flux Pavilion has had a steady stream of high quality releases on Circus Recs over the last year and a bit, and his production is really looking up.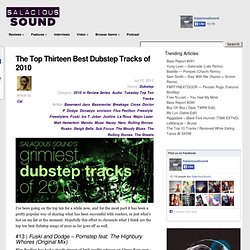 The Top Thirteen Best Dubstep Tracks of 2010 | Salacious Sound
yvynyl - Best Music Tumblr Blogs II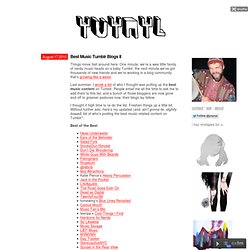 Things move fast around here. One minute, we're a wee little family of nerdy music heads on a baby Tumblr, the next minute we've got thousands of new friends and we're working in a blog community that's growing like a weed. Last summer, I wrote a list of who I thought was putting up the best music content on Tumblr. People email me all the time to ask me to add them to this list, and a bunch of those bloggers are now gone and off to greener pastures now, their blogs lay fallow. I thought it high time to re-do the list.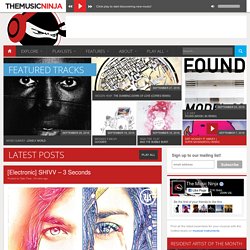 [Get Crunk] Clayton's Friday Party Playlist (Vol. 98) Better late than never, right, ninjas? #danceirresponsibly Fleetwood Mac Big Love (Nic Fanciulli Remix Like I Do (Wile Out!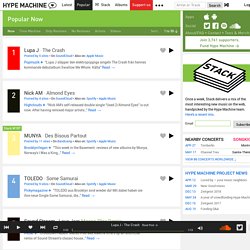 Every day, thousands of people around the world write about music they love — and it all ends up here. Join us and find new music worth listening to. Also available on the iPhone and BlackBerry 10. The Melker Project - Show Me Pound Cake feat. Jay-Z, Ellie Goulding, Chris Brown & Kid Ink JayeL Audio MusicFollow "Siem Reap, Cambodia, December 2013 via TRAVELSTACHE This wintry week was plentiful for new remixes.
Yes! Talk about getting you in the mood for the weekend. Bonus fact!