Recipes
Ingredients 8 ounces whole-wheat thin spaghetti, vermicelli or angel hair 1 tablespoon extra-virgin olive oil 2 cloves garlic, minced 1/3 cup chopped flat-leaf parsley 1/4 cup pitted chopped Spanish or Greek olives 2 tablespoons capers 1 teaspoon anchovy paste 1 tablespoon fresh oregano leaves or 1 teaspoon dried 1/8 teaspoon crushed red pepper flakes 1 (14-ounce) can diced tomatoes, preferably "no salt added" 3/4 cup chopped fresh arugula 1/4 cup grated Parmesan Directions
Pasta Puttanesca Recipe : Ellie Krieger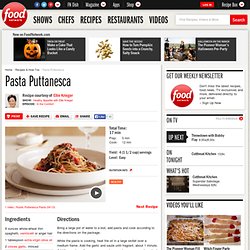 Stuffed Chicken Divan with a Sherry Dijon Sauce Recipe : Food Network Kitchens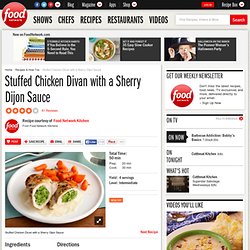 Notes
Emily continues her learn-to-cook quest with an American classic.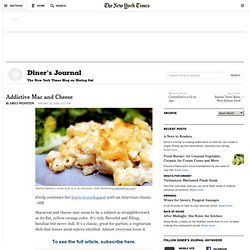 Addictive Mac and Cheese
Lucy's Mac and Corn Recipe
Beer Mac n' Cheese
When Kara first suggested we make Beer Mac n' Cheese I was hesitant.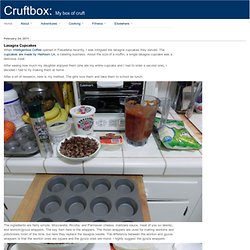 When Intelligentsia Coffee opened in Pasadena recently, I was intrigued the lasagna cupcakes they served. The cupcakes are made by Heirloom LA , a catering business. About the size of a muffin, a single lasagna cupcake was a delicious meal.
Breakfast is my favorite meal. I like to drink iced coffee and watch the cream climb its way down the chunky ice cubes in a dazy before the caffeine hits. I like to order bacon with whatever I'm eating.