Social Media
Resources February 25, 2010 Social Media Bookmark Icons serve as significant design touches in websites and blogs. They help visitors bookmark their favorite posts and articles in any social media platform such as Facebook, Twitter, StumbleUpon and others, ensuring that they can get back to your site directly for future reference. Using these resources, bloggers are given the chance to promote their posts. Furthermore, they add beauty, artistry and uniqueness in websites-which is, of course, expected in web 2.0. Various social media icons have emerged in the web for promotional purposes.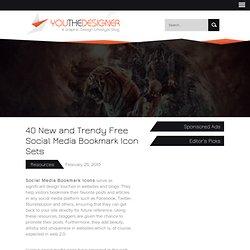 40 New and Trendy Free Social Media Bookmark Icon Sets
This post was written by Jenny Urbano, our Social Media Manager. Here at Demandforce, we love seeing and celebrating your ideas! And more than that, we love to hear from YOU. We want to bridge the gap between us and you, so that's why we're offering a once in a lifetime opportunity to win a trip to San Francisco, sightsee in this amazing city, visit Demandforce headquarters and share your ideas with us! 6 winners, and a guest of their choice will be flown out to San Francisco, California on March 12-14th, 2014, where they will stay in Union Square, spend a day at Demandforce, have dinner with the team, and explore the lovely City by the Bay! For contest rules, and how to enter, please visit our post in the Generation Demandforce Community here.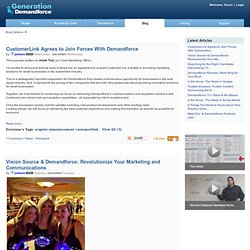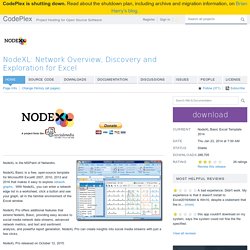 NodeXL is a free, open-source template for Microsoft® Excel® 2007, 2010 and 2013 that makes it easy to explore network graphs. With NodeXL, you can enter a network edge list in a worksheet, click a button and see your graph, all in the familiar environment of the Excel window. Visit the NodeXL Graph Gallery to see the wide variety of graphs that have been created by the NodeXL community. What's New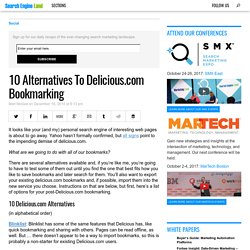 It looks like your (and my) personal search engine of interesting web pages is about to go away. Yahoo hasn't formally confirmed, but all signs point to the impending demise of delicious.com. What are we going to do with all of our bookmarks? There are several alternatives available and, if you're like me, you're going to have to test some of them out until you find the one that best fits how you like to save bookmarks and later search for them. You'll also want to export your existing delicious.com bookmarks and, if possible, import them into the new service you choose.
You are not special. You are not a beautiful or unique snowflake. You are the same decaying organic matter as everything else. – Tyler Durden, Fight Club. Branding one's self in an online environment built on entropy and go-baby-go is difficult at best, and impossible if you forget to take your happy pills.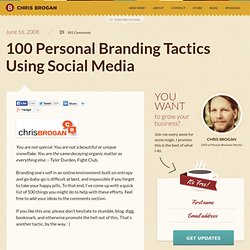 Online Reputation Management and Social Media Monitoring
BuzzDing! makes it easy to find and participate in conversations wherever they happen on the web. Just enter a few keywords and BuzzDing! will show you news , blogs , images , video , and social network activity about you, your brand, your competition, or your product. And BuzzDing!
Fortune 500 Business Blogging Wiki / Fortune 500 Business Bloggi
PR Log is an online press release distribution and press release submission service. Premium Press Releases US - 258 Views - By eClaim Recovery Specialists eClaim Recovery Specialists' facility located in Kennesaw, GA offers electronics recycling and asset recovery services that provides a revenue sharing program for businesses seeking to maximize their return on end-of-life electronics, computers and other. 147 Views - By AgentMethods LLC As a tool, the re-engineered AgentMethods insurance website platform is ideal for the independent agent because he or she can build a site quickly without any technical knowledge.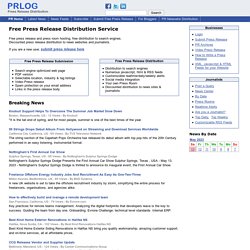 Thousands of Student Projects Are Being Hurled to the Edge of SpaceThis September two thousand micro space experiments made by students will be launched skyward. They will be flown to 100,000 feet above the Earth by weather balloon. Lynn Allen - Live in Atlanta for Hagerman Technology ShowcaseAutodesk Technical Evangelist to headline at technology showcase. See Lady Antebellum in Concert in Atlanta and Stay at Convenient Hilton Garden Inn Atlanta Airport Hotel NorthHilton Garden Inn Atlanta Airport Hotel North provides convenient accommodations to fans attending the Lady Antebellum Concert at Aaron's Amphitheatre in Atlanta on April 11, 2014.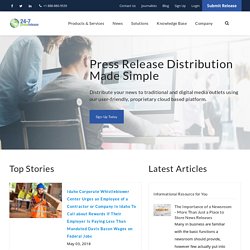 Thank you and goodnight. With a sad heart, we've decided it's time to shut down Retaggr. This will happen sometime this month (October). There are other free services (easily googleable) that will serve as suitable replacements. The key principles behind Retaggr have all moved on to other projects, and unfortunately just no longer have time to maintain what had become a labour of love. We're immensely proud of what we built, the avid following that we accumulated, and of having provided a service that many seemed to find so valuable.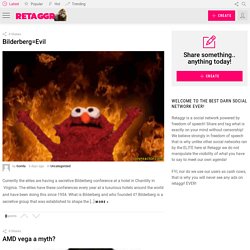 Social media trends to watch for 2011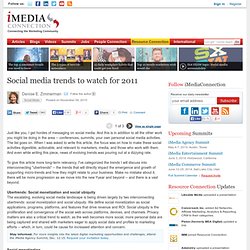 Just like you, I get hordes of messaging on social media. And this is in addition to all the other work you might be doing in the area -- conferences, summits, your own personal social media activities. The list goes on. When I was asked to write this article, the focus was on how to make these social activities digestible, actionable, and relevant to marketers, media, and those who work with them.
Social media is coming of age. Since the emergence of the first social media networks some two decades ago, social media has continued to evolve and offer consumers around the world new and meaningful ways to engage with the people, events and brands that matter to them. Now, years later, social media is still growing rapidly, becoming an integral part of our daily lives. Social networking is now truly a global phenomenon.
fast resut search engine worldwide advertise your business in fast result search engine below http://www.cocosearch.com/288839
coco search
Traffic Ad Bar
Social Networking Watch
SOCIAL BARREL - Jan 12 - One of the most effective ads in social media right now are native-social ads, ads that are incorporated within the social stream, like the ads that appear in Facebook's News Feed. It's expected that ~50% of the social media ad spending will focus on native ads. According to Jed Williams, author of a forecast by BIA/Kelsey, 40% of the $11B on social ad spending by 2017 will go to native social ads. One reason for the effectiveness of native in-streams is the way they look, feel and operate.