Easy
Man-approved spicy oven fries | MNN - Mother Nature Network - StumbleUpon. Bacon, Egg, and Toast Cups. Outback Steakhouse Bloomin Onion - Recipelink.com. Menu Description: "An Outback Ab-original from Russell's Marina Bay" If you go to an Outback Steakhouse expecting exotic Aussie prairie food that someone like Crocodile Dundee would have enjoyed, you're gonna be a bit disappointed, mate.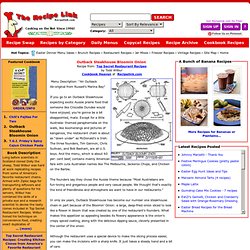 Except for a little Australia- themed paraphernalia on the walls, like boomerangs and pictures of kangaroos, the restaurant chain is about as "down under" as McDonald's is Irish. The three founders, Tim Gannon, Chris Sullivan, and Bob Basham, are all U.S. boys. And the menu, which is about 60 per- cent beef, contains mainly American fare with cute Australian names like The Melbourne, Jackeroo Chops, and Chicken on the Barbie. Cake Batter Pancakes. I'm fairly convinced that the world would be a better place if more sprinkles were involved.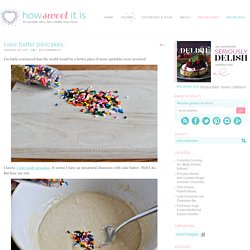 I know. I just made pancakes. It seems I have an unnatural obsession with cake batter. Eggs Fried with Tomato in Bell Pepper Ring Recipe | My Homemade Food... - StumbleUpon. Eggs Fried with Tomato in Bell Pepper Ring Looking for bright colors for fresh and energetic start of the day?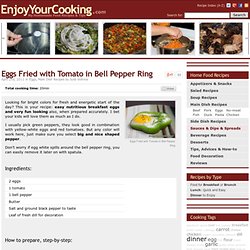 This is your recipe: easy nutritious breakfast eggs and very fun looking also, when prepared accurately. I bet your kids will love them as much as I do. I usually pick green peppers, they look good in combination with yellow-white eggs and red tomatoes. Frozen Watermelon Pops | Recipes for Kids | Parents Connect.
---