Specific Recipes
Connie's Zucchini "Crab" Cakes Recipe - Allrecipes.com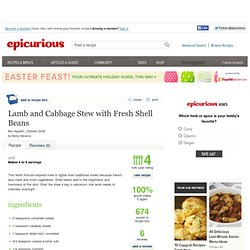 Lamb and Cabbage Stew with Fresh Shell Beans Recipe at Epicurious
Heat small skillet over medium-high heat. Add coriander and caraway seeds to dry skillet; toast until aromatic and slightly darker in color, stirring frequently, about 3 minutes.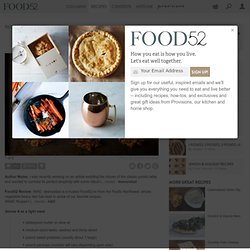 Sweet Potato Parsnip Latkes with Feta and Leeks recipe from Food52
A&M say: WHO: deensiebat is a trusted Food52-er from the Pacific Northwest, whose vegetable-heavy diet has lead to some of our favorite recipes.
How to cook the perfect aubergine parmigiana | Life and style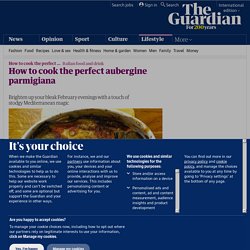 Aubergine parmigiana (aka melanzane alla parmigiana, or parmesan aubergine, for the sake of linguistic consistency) is that rare and glorious thing: Mediterranean stodge. Despite the oft-repeated assumption that it is, as Jamie Oliver puts it, "a classic northern Italian recipe", parmigiana probably, as Jane Grigson observes in her masterful Vegetable Book, hails from the south, where it is popular fare in the rosticcerias , or roast-meat shops, of Naples and the surrounding area. True, it's almost certainly named for the northern cheese , but the aubergines, the tomatoes, and the mozzarella are all traditionally southern ingredients – perhaps the very fact the parmesan is singled out for mention suggests its exoticism.
Pickled Beets For Canning) Recipe - Food.com - 177650
NOTE: When selecting cucumbers for pickling, there are a few things to remember.
Sweet and Spicy Pickles Recipe : Emeril Lagasse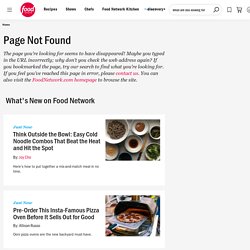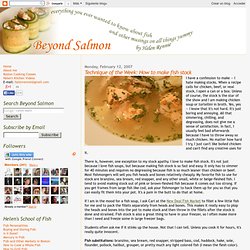 I have a confession to make -- I hate making stocks.
How to make fish stock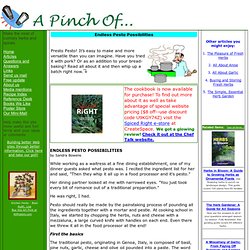 by Sandra Bowens
Endless Pesto Possibilities cooking with herbs and spices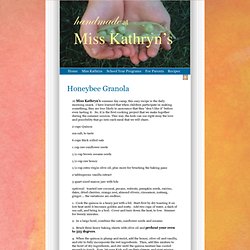 Hands-On Granola « Miss Kathryn's
At Miss Kathryn's summer day camp, this easy recipe is the daily morning snack.
From Pierogies To Paprikash: 11 Eastern European Recipes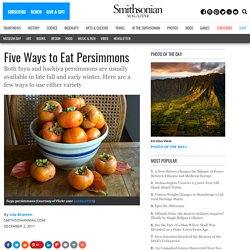 Five Ways to Eat Persimmons | Food & Think
Fuyu persimmons, courtesy of Flickr user outdoorPDK
Rainbow Chopped Salad Recipe at Epicurious
I find there's a fine line between like and obsessed .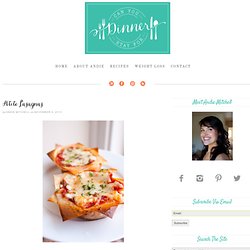 Aphrodisiac Cream of Sage, Rosemary and Thyme Holiday Soup (Raw & Vegan)
This delicious and aromatic cream of sage, rosemary and thyme soup is loaded with mood-lifting, libido-enhancing, nervous system nourishing Superfoods so as to pleasure your holiday fancy with a partner and keep you both feeling grounded and energized.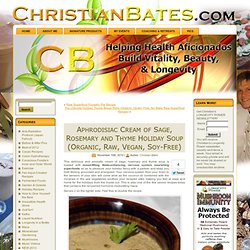 This month's notes: March 2013: This winter has been very mild, so expect an early Spring. Easter Egg hunts at farms and community churchs are the first activities, followed soon by strawberry picking. Click here for strawberry facts and picking tips , and this page for easy strawberry jam making directions . See this page for hundreds of easy canning and freezing instructions/recipes , canning equipment guide ! Also make your own ice cream - see How to make ice cream and i ce cream making equipment and manuals .
How to Make Blueberry Butter - Easily! With Step-by-step Photos, Ingredients, Recipe and Costs