News Fix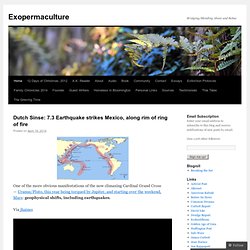 Yesterday, while doing chi kung, I happened to have NPR on. Unfortunately, it started broadcasting Obama's sanctimonious, clipped, sing-song voice: press conference on Ukraine. I had to turn it off.
Exopermaculture | Bridging Above and Below
Oregon Local News, Breaking News, Sports & Weather - OregonLive.com
The first reports, in the wee hours this morning, mentioned something about an armed man running through a neighborhood in Southwest Portland—around SW Capitol and Primrose—and police calling out their tactical unit. But the real story about what was happening while most of us slept didn't spill out until a little after 7 this morning in a long police statement. It's not been revealed what led to the encounter.
Blogtown, PDX | Portland Mercury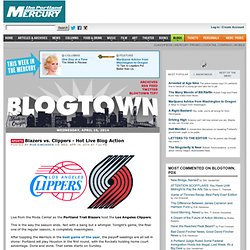 Emergency and Disaster Information Service
Interested in improving your reasoning and decision-making skills? Then you've come to the right place. Less Wrong is a large, active website for people who try to think rationally. To get a quick idea of why rationality is important and how to develop it, try reading Your Intuitions Are Not Magic, The Cognitive Science of Rationality, or What I've Learned From Less Wrong. Here's a selection of other posts from the extensive Less Wrong archives that might appeal to you: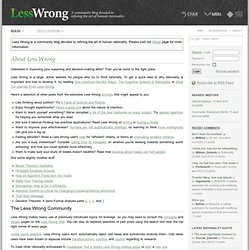 About Less Wrong
Sorting out the truth in politics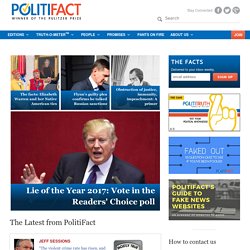 How to contact us We want to hear your suggestions and comments. For tips or comments on our Obameter and our GOP-Pledge-O-Meter promise databases, please e-mail the Obameter.
from The Washington Post - Profiles of Government Decision-Makers
The Stranger - Seattle's Only Newspaper
Digg - News
Wall Street Journal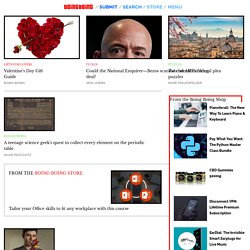 Caroline Siede at 7:00 pm Sat, Apr 19, 2014 • 4 It's good to be back in the Clone Club. The return of Orphan Black quite literally hits the ground running and never lets up in this action-packed, clone-filled premiere.
Boing Boing
The Washington Post
Al Jazeera English