News Fix
Exopermaculture | Bridging Above and Below
G.I. JOE: RETALIATION They're as confused about this as you are. Because I am an idiot who will see any film featuring the Rock, Channing Tatum, Bruce Willis, or Bill Clinton's former presidential campaign manager James Carville, I went to go see G.I.
Blogtown, PDX | Portland Mercury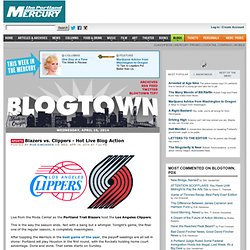 Interested in improving your reasoning and decision-making skills? Then you've come to the right place. Less Wrong is a large, active website for people who try to think rationally. To get a quick idea of why rationality is important and how to develop it, try reading Your Intuitions Are Not Magic , The Cognitive Science of Rationality , or What I've Learned From Less Wrong . Here's a selection of other posts from the extensive Less Wrong archives that might appeal to you: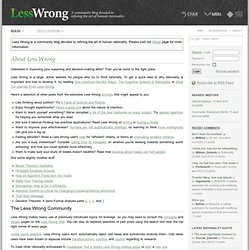 About Less Wrong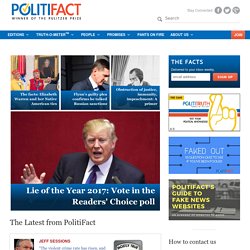 How to contact us We want to hear your suggestions and comments. For tips or comments on our Obameter and our GOP-Pledge-O-Meter promise databases, please e-mail the Obameter .
from The Washington Post - Profiles of Government Decision-Makers
The Stranger - Seattle's Only Newspaper