News Fix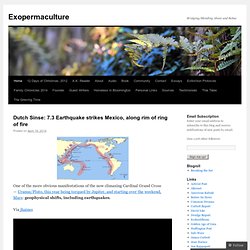 This is an invaluable essay to begin a discussion on the range of responses to the intersection of growth economics, climate change and ecosystem collapse. Where are YOU in Albert Bates' schema, and how much does your particular personality reflect your specific position? Me?
Exopermaculture | Bridging Above and Below
Oregon Local News, Breaking News, Sports & Weather - OregonLive.com
A friend of mine, local actor/musician @AchesonAcheson (aka Kyle Acheson), sent me this twitter query: "What's the deal with those friends? You know, the kind where you have the sex, but you're still totally just friends?" Good question!
Blogtown, PDX | Portland Mercury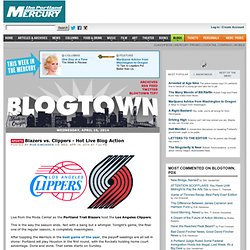 Emergency and Disaster Information Service
Interested in improving your reasoning and decision-making skills? Then you've come to the right place. Less Wrong is a large, active website for people who try to think rationally. To get a quick idea of why rationality is important and how to develop it, try reading Your Intuitions Are Not Magic, The Cognitive Science of Rationality, or What I've Learned From Less Wrong. Here's a selection of other posts from the extensive Less Wrong archives that might appeal to you: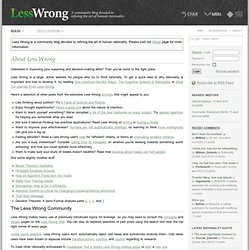 About Less Wrong
Sorting out the truth in politics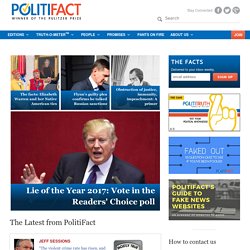 How to contact us We want to hear your suggestions and comments. For tips or comments on our Obameter and our GOP-Pledge-O-Meter promise databases, please e-mail the Obameter.
from The Washington Post - Profiles of Government Decision-Makers
The Stranger - Seattle's Only Newspaper
Digg - News
Wall Street Journal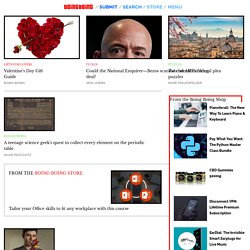 Xeni Jardin at 11:21 am Fri, Jan 17, 2014 • 0 Image: Reuters Reuters reports that digital security firm IntelCrawler claims to have uncovered "at least six ongoing attacks at merchants across the United States whose credit card processing systems are infected with the same type of malicious software used to steal data from some 40 million credit cards at Target Inc."
Boing Boing
The Washington Post
Al Jazeera English