Major Firms
Buck Consultants
Cornerstone Research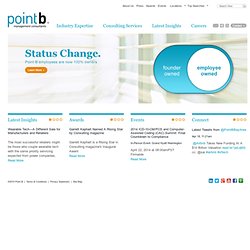 The Cure for Faulty Healthcare Forecasting Why most healthcare forecasting is fundamentally flawed - and how to fix it. Read More To Go Agile, or Not to Go Agile? Considering Agile? Ignore the hype and get educated.
Point B
Jabian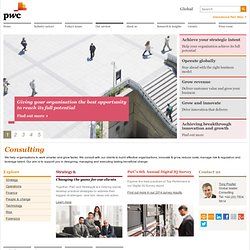 PwC
Achieve your strategic intent Help your organisation achieve its full potential Operate globally Stay ahead with the right business model Grow revenue Deliver customer value and grow your business
Accenture
Booz & Company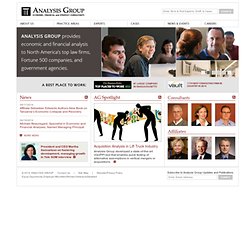 Analysis Group provides outstanding economic and financial analysis to North America's top law firms, Fortune 500 companies, and government agencies. Find an expert from our professional staff or from our network of distinguished academic and industry affiliates. Explore our work economic and statistical analyses to challenging legal and business issues. Discover why some of the most talented people in their field have chosen to build their careers at Analysis Group.
Analysis Group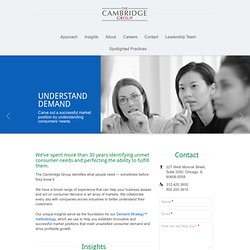 The Cambridge Group
We've spent more than 30 years identifying unmet consumer needs and perfecting the ability to fulfill them. The Cambridge Group identifies what people need — sometimes before they know it. We have a broad range of experience that can help your business assess and act on consumer demand in an array of markets.
A.T. Kearney
Oliver Wyman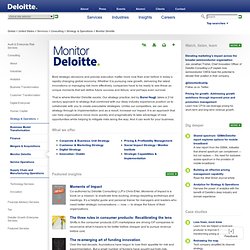 Bold strategic decisions and precise execution matter more now than ever before in today's rapidly changing global economy. Whether it is pursuing new growth, delivering the latest innovations or managing risk more effectively, companies have to be ready to see these as unique moments that will define future success and failure, and perhaps even survival. That is where Monitor Deloitte excels.
Monitor
Deloitte
BCG
McKinsey & Company
Bain & Company