Psychology Blogs
Neurotopia
The Psychology of Beauty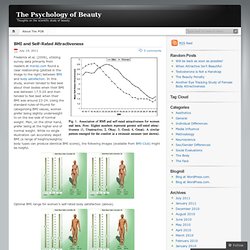 Stefan Van Dongen has just published a very nice meta analysis of the relationship between attractiveness ratings and measures of asymmetry. The noteworthy findings include: visible asymmetries are more important to attractiveness ratings than are non visible asymmetries F1,37=7.55 (p=.01)funnel plot analyses indicate a substantial publication bias in the literaturestudies with large sample sizes show a near zero relationship between attractiveness ratings and asymmetry F1,36=6.97 (p=.01)
Ingenious Monkey - 20 two 5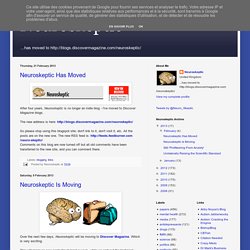 For years, I and others have been arguingthat the current system of publishing science is broken. Publishing and peer-reviewing work only after the study's been conducted and the data analysed allows bad practices - such as selective publication of desirable findings, and running multiple statistical tests to find positive results - to run rampant. So I was extremely interested when I received an email from Jona Sassenhagen, of the University of Marburg, with subject line:Unilaterally raising the standard.
The headlines BBC: Truth or lie – trust your instinct, says research British Psychological Society: Our subconscious mind may detect liars Daily Mail: Why you SHOULD go with your gut: Instinct is better at detecting lies than our conscious mind The Story Researchers at the University of California, Berkeley, have shown that we have the ability to unconsciously detect lies, even when we're not able to explicitly say who is lying and who is telling the truth. What they actually did The team, led by Leanne ten Brinke of the Haas School of Business, created a set of videos using a "mock high-stakes crime scenario". This involved asking 12 volunteers to be filmed while being interrogated about whether they had taken US$100 dollars from the testing room.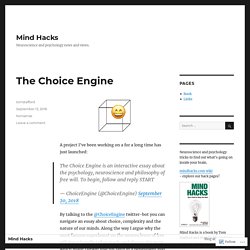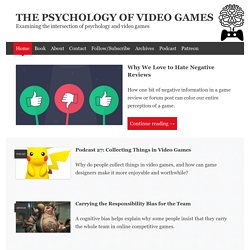 Imagine that some wealthy lunatic comes to you with an offer to choose between the following gambles in order to win five bucks: Option 1: A stock is selected at random from the Wall Street Journal. You guess whether it will go up or down tomorrow. If you're right, you win $5. Option 2: A stock is selected at random from the Wall Street Journal.
Psychology - Research Blogging