Illustrations
Grant Cowan - Home
Angel Art, Angel Paintings, Altered Arts & Crafts, & Angel Gifts From The Vintage Angel
Welcome to the Vintage Angel art and angel gift gallery! Here you'll find the fantasy angel art of Jessica Galbreth, along with angel gifts, stationery and vintage collage jewelry. We hope that you'll find inspiration within these pages and that you'll remember us the next time you have a special gift to give. We offer free gift cards and can ship directly to your loved one.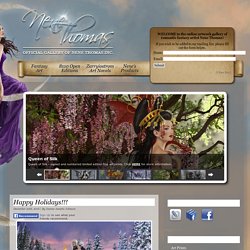 Fantasy art by Nene Thomas Inc.
July 31st, 2012 | By AJ Thomas "Usurper" is available as either a Signed & Numbered Limited Edition hardback, limited to 1000 copies, or digitally on either the Barnes & Noble Nook, or the Amazon Kindle. We know that many of you who bought the limited edition version of "Powerborn" would like to have a matching set. If you would like to have a matching number, simply tell us so in the Special Instructions Box on the order form, or email us with your order ID number or call us at the studio at (405.528.6363) and let us know which number you already have so we can match it. In the unlikely event that two people claim to have the same number, we will ask for photographic proof from both parties to determine which person will receive the book. Here is a link to the order page.
Anne Stokes : Art Gallery (www.annestokes.com)
We will have a booth selling products featuring Anne's art at the MCM Comic Con in London UK held on October 25th to 27th 2013. One of Europe's biggest conventions of its sort with many guests and exhibits from the world of film, comics and games, plus a huge array of dealers tables. You can find out more about the show on their web site at www.mcmcomiccon.com/london/ . Many products and show exclusive items will be for sale. Meet Anne at the booth on Saturday 26th and Sunday 27th. As a show special the first 20 people on Saturday and Sunday to ask for "Dance With Death" will get a free signed print of her latest Dance With Death gothic artwork.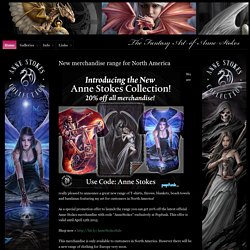 Keith Thompson Art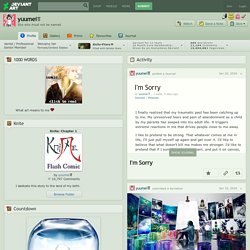 yuumei Wenqing Yan Artist | Professional | Varied United States I am a Practice of Art major at UC Berkeley with a focus on environmentalism and cyber activism. I specialize in digital art but I also enjoy traditional watercolor, sculpting, and origami. Interests
Coro36Ink
Giulia Barbieri; original art: painting, comics, and art prints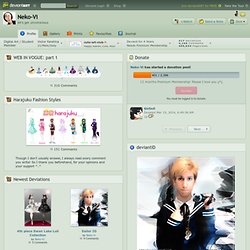 Neko-Vi on deviantART
FACEBOOK PAGE www.facebook.com/pages/Victor-…TUMBLR SITE victorfaretina.tumblr.com/TWITTER twitter.com/#!/VictorFaretina Can I use your dresses for my original characters?
Vaello's Artwork
Joanne Young's Portfolio - Freelance illustrator/graphic designer - The Loop
Emily Carroll
アルカディアの扉 | 憂
イベント情報 11月2日~3日 デザインフェスタ vol.38【K-20】 二階配置になってしまいました。新しいグッズが出る予定です。詳細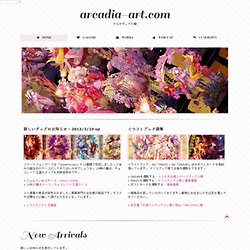 Skia on deviantART
Daisuke-Kimura on deviantART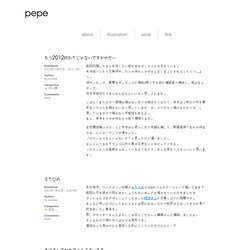 もう2012終わりじゃないですかやだー 前回投稿してから半年くらい経ちますが、どうにか生きている。 半年経つともう仕事何やったとか何だとか分かんなくなってきちゃってどうしよう。 何やったっけ…憂鬱なヴィランズの挿絵2冊と千の剣の権能者の挿絵と、他はなんだっけ… 年末年始辺りでまとめられたらいいなと思っています。
pepe
DavidGaillet on deviantART
Webdesigner Illustrateur Toulouse - France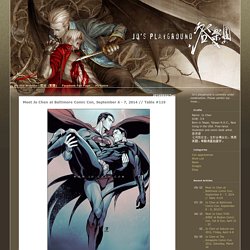 Jo's Playground
Looking forward to seeing all of you wacky folks at SDCC 2011 in a few weeks. I have a couple of events scheduled including ta-da! "Spotlight on Jo Chen" hosted by non other than my Dark Horse editor, Scott Allie. Plus some signings at the Dark Horse and Image booths. You can also catch me hanging at the UDON Entertainment booth with my friends on UDON crew. Not to mention my attendance at the fantabulous "Whedonverse Signing" at the Dark Horse booth!
The Creative Portfolio of Allison Torneros
www.dorianart.com
Gianluca Folì Illustrations Update
Chelsea Greene Lewyta
fishbone - entrance
アセロラン
aurore de la morinerie - drawings
Mu : C a s s a n d r a J e a n
Here's some works I made this last summer. In collaboration with Gaultier Collette/Geneva I've created some drawings for the most recent catalogue from NAF NAF. Thanks a lot to Stéphanie Girard, Amy Thöni, Elsa Degirmenciler and Manila Vanisaveth who worked on this project with me. Check out: http://www.gaultiercollette.ch/Drawing, Fashion, Illustration2013 CD packaging for the debut album from Mr Zarko.Art Direction, Graphic Design, Illustration2013 Here's everything I did for Landyachtz for 2013. The first part are some graphics for their 2013 lineup.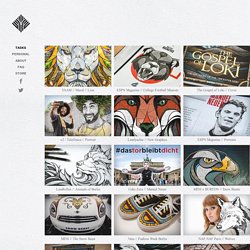 David Jablow's Photostream
Michael Komarck Illustration
Michelle Hoefener | Online Portfolio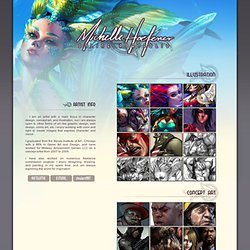 I am an artist with a main focus in character design, concept art, and illustration, but I am always open to other forms of art like graphic design, web design, comic art, etc. I enjoy working with color and light to create images that express character and mood. I graduated from the Illinois Institute of Art - Chicago with a BFA in Game Art and Design, and have worked for Midway Amusement Games LLC as a concept artist from 2007 to 2009. I have also worked on numerous freelance commission projects. I enjoy designing, drawing, and painting in my spare time, and am always exploring the world for inspiration.
神話「イラスト&解説」 :IzFACT/あいずふぁくと 「天使」や「ソロモン72柱の悪魔」など
Sensibilities
Last Night. The train drew towards my station and I bade goodbye to my friends; they do not exist in reality, or at least, I do not remember their faces, but they were friends in the dream. It was an old-fashioned train, with cabins within which the seats faced each other, and doors which had to be manually opened. I alighted with a skip -- almost a dance -- carrying a brief spell of contentment. The train drove off.
Let us have more pictures, shall we? Several of us are experiencing December blues and quite unable to rouse ourselves to the spirit of the season. I hope these may provide a few moments' entertainment at the very least. I never did manage to post these illustrations here. I did post a link to my dA gallery instead a few months ago, but links are no fun. Besides, there are fewer illustrations there.
Arthur Rackham's (1867-1939) haunting and dreamlike style has added to the enchantment and fantasy of the children's literature and his imitators are many. Arthur Rackham married Edyth Starkie in 1903. They had one child, a daughter, Barbara, in 1908. Rackham was made a full member of the Royal Institute of Painters in Watercolour in 1908. He also won a gold medal at the Milan International Exhibition in 1906 and another one at the Barcelona International Exposition in 1911. His works appeared in numerous exhibitions, including one at the Louvre in Paris in 1914.
John Bauer Art: Trolls, Fairy Tales and Folk Tales - Swedish (18
Welcome to the John Bauer page with images from Sagovarld (Great Swedish Fairy Tales, Swedish Folk Tales), Our Fathers' Godsaga. The Swansuit, Lapp Folk will appear here as I add them so check back. Latest: and . About Art Passions: Art Passions began a tribute to artists whose work I grew up, and whose work has meaning for me personally.
Gustave Doré Art Images
Warwick Goble Art Gallery