Illustrations
Grant Cowan - Home
Angel Art, Angel Paintings, Altered Arts & Crafts, & Angel Gifts From The Vintage Angel
Fantasy art by Nene Thomas Inc.
Anne Stokes : Art Gallery (www.annestokes.com)
Keith Thompson Art
Coro36Ink
Giulia Barbieri; original art: painting, comics, and art prints
Neko-Vi on deviantART
Vaello's Artwork
Joanne Young's Portfolio - Freelance illustrator/graphic designer - The Loop
Emily Carroll
アルカディアの扉 | 憂
Skia on deviantART
Daisuke-Kimura on deviantART
pepe
DavidGaillet on deviantART
Webdesigner Illustrateur Toulouse - France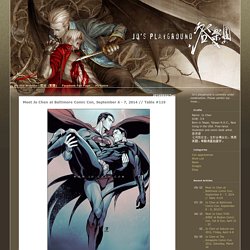 Jo's Playground
Looking forward to seeing all of you wacky folks at SDCC 2011 in a few weeks. I have a couple of events scheduled including ta-da!
The Creative Portfolio of Allison Torneros
www.dorianart.com
Gianluca Folì Illustrations Update
Chelsea Greene Lewyta
fishbone - entrance
アセロラン
aurore de la morinerie - drawings
Mu : C a s s a n d r a J e a n
David Jablow's Photostream
Michael Komarck Illustration
Michelle Hoefener | Online Portfolio
神話「イラスト&解説」 :IzFACT/あいずふぁくと 「天使」や「ソロモン72柱の悪魔」など
Sensibilities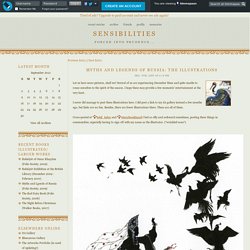 Let us have more pictures, shall we? Several of us are experiencing December blues and quite unable to rouse ourselves to the spirit of the season.
John Bauer Art: Trolls, Fairy Tales and Folk Tales - Swedish (18
Welcome to the John Bauer page with images from Sagovarld (Great Swedish Fairy Tales, Swedish Folk Tales), Our Fathers' Godsaga.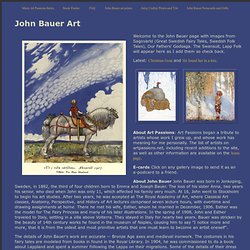 Enigma, Gustave Doré Gustave Doré was a world famous 19th century illustrator. Although he illustrated over 200 books, some with more than 400 plates, he is primarily known for his illustrations to The Divine Comedy , particularly The Inferno , his illustrations to Don Quixote , and Edgar Allan Poe's The Raven .
Gustave Doré Art Images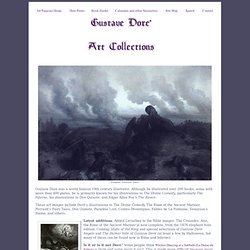 Warwick Goble Art Gallery