Planting
Seed Savers Exchange Forum. Garden Layout Ideas". The Homesteader's Free Library. Eco-Tips :: Natural Pest Management. Seed Calendar | What to Plant Now | When to Plant Vegetables. January It's time for garden catalogs to arrive in the mail.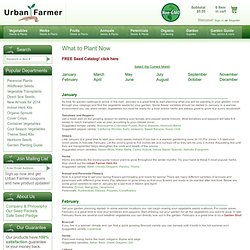 January is a great time to start planning what you will be planting in your garden. Look through your catalogs and find the vegetable seeds for your garden. Some flower varieties should be started in January. How to Turn a Pallet into a Garden. Good news and bad news.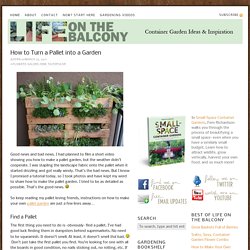 I had planned to film a short video showing you how to make a pallet garden, but the weather didn't cooperate. I was stapling the landscape fabric onto the pallet when it started drizzling and got really windy. That's the bad news. But I know I promised a tutorial today, so I took photos and have kept my word to share how to make the pallet garden. I tried to be as detailed as possible. Small Footprint, Big Yield: Create an Easy Micro Organic Urban Garden Today! | Urban Gardens | Unlimited Thinking For Limited Spaces. April 28, 2009 by Robin Plaskoff Horton There are two things urban gardeners are short on: space and time.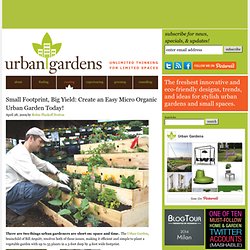 The Urban Garden, brainchild of Bill Arquitt, resolves both of these issues, making it efficient and simple to plant a vegetable garden with up to 55 plants in a 3-foot deep by 4-foot wide footprint. The contained six level tiered system is nearly maintenance-free, eliminating heavy weeding, and its northwestern cedar construction renders it naturally bug repellent.
---