Aquaponics
Snow Camp Aquaponics
Fountain, Pond, and Statuary Water Pumps, Great for Outdoors now with Longer Cords
Foreword Although duckweed species are familiar to most people who have seen the tiny aquatic plants covering stagnant water bodies, few people realize their potential. Until a few years ago, man made little use of duckweed species.
Duckweed Aquaculture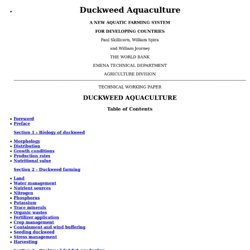 DIY Aquaponics - Aquaponics made easy so you can Do It Yourself.
Backyard Aquaponics • Index page
Siphons for APGeneral Siphon principlesPlace a hose into a tank of water, remove all the air out of the hose, block off one end of the hose (with a thumb) and bring it out and below the water level in the tank and remove the thumb – water flows from the tank until either end of the hose is above the water level then air enters the hose and siphoning action ceases – this is a basic siphon.
Backyard Aquaponics • View topic - Siphons for Aquaponians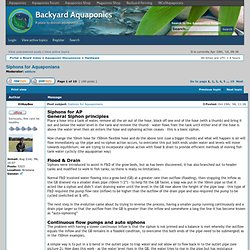 Aquaponics, Hydroponics, Organic - Systems, Consulting, Information, Design and Kits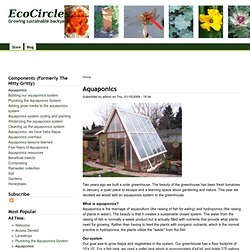 Aquaponics | EcoCircles
Two years ago we built a solar greenhouse. The beauty of the greenhouse has been fresh tomatoes in January, a quiet place to escape and a learning space about gardening and nature.
Aquaponics USA Products
Aquaponics 101 – Any day now. « SYNAPTOMAN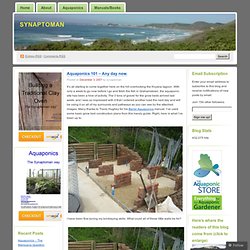 Posted on December 3, 2007 by synaptoman It's all starting to come together here on the hill overlooking the Knysna lagoon.
Posted on April 15, 2008 by synaptoman
Aquaponics 101 – Strawberry Towers « SYNAPTOMAN