Education 2.0
Twitter Hashtags In The Classroom. Cc licensed ( BY ) flickr photo shared by danielmoyle For the last couple of years that I have been on Twitter, I have seen the value of using a hashtag to connect and share ideas between educators all around the world.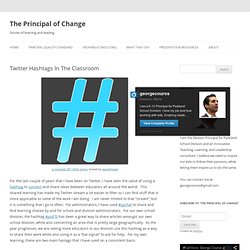 This shared learning has made my Twitter stream a lot easier to filter so I can find stuff that is more applicable to some of the work I am doing. I am never limited to that "stream", but it is something that I go to often. For administrators, I have used #cpchat to share and find learning shared by and for school and division administrators. For our own school division, the hashtag #psd70 has been a great way to share articles amongst our own school division, while also connecting an area that is pretty large geographically.
Honors Seminar 1 Lecture Series | Commonwealth Honors College. Skip to main content You are here Home » News & Events » Event Information » Faculty Lecture Series Honors Faculty Lectures Honors 291A Faculty Lectures - Fall 2013 Professor Wilmore Webley.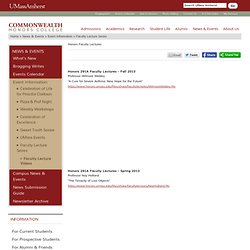 Innovation in Education: Where is the 21st Century University? By Seth Odell On the heals of a highly successful eduTweetup Boston, Emerson's Mike Petroff joins the program to discuss innovation in education.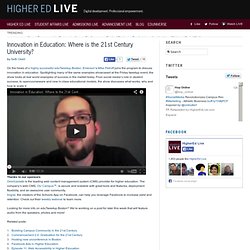 Spotlighting many of the same examples showcased at the Friday tweetup event, the show looks at real world examples of success in the market today. Using del.icio.us In Education. Conversation: Imagination in Education | Art Beat. This week, the Lincoln Center Institute in New York is holding what it bills as the "first national conference focused on making imagination an integral part of American education."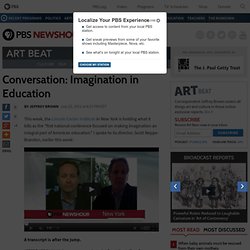 I spoke to its director, Scott Noppe-Brandon, earlier this week: 49806Conversation: Imagination in EducationThis week, the Lincoln Center Institute in New York is holding what it bills as the "first national conference focused on making imagination an integral part of American education. " Jeffrey Brown talks to its director, Scott Noppe-Brandon.2011-07-22 15:37:00disabled2066015187ck4bzk8xsycfalse A transcript is after the jump. Salman Khan: Let's use video to reinvent education. How Social Media is Changing the Education Industry [INFOGRAPHIC] Cliche but true: Social media is changing the way we communicate.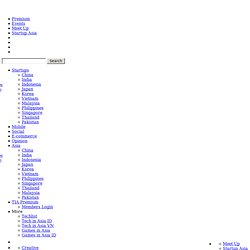 From the layman users to businesses, almost everyone is part of the online social ecosystem. Now, the education industry seems to be picking pace as things are getting social in schools and universities. Lectures in the form of online videos and podcasts are getting common nowadays. So as using Skype, Twitter and Facebook as a platform to discuss and share classroom materials. Universities are also receiving YouTube video "pitches" from potential students as substitutes for traditional college essays, according to Course Hero's infographic (below). What College Rankings Really Tell Us.
Last summer, the editors of Car and Driver conducted a comparison test of three sports cars, the Lotus Evora, the Chevrolet Corvette Grand Sport, and the Porsche Cayman S.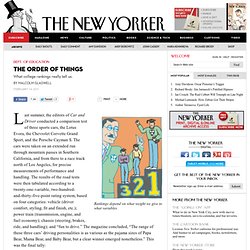 The cars were taken on an extended run through mountain passes in Southern California, and from there to a race track north of Los Angeles, for precise measurements of performance and handling. The results of the road tests were then tabulated according to a twenty-one-variable, two-hundred-and-thirty-five-point rating system, based on four categories: vehicle (driver comfort, styling, fit and finish, etc.); power train (transmission, engine, and fuel economy); chassis (steering, brakes, ride, and handling); and "fun to drive." The magazine concluded, "The range of these three cars' driving personalities is as various as the pajama sizes of Papa Bear, Mama Bear, and Baby Bear, but a clear winner emerged nonetheless."
This was the final tally: 1. Carnegie Mellon Researchers Find Crowds Can Write as Well as Individuals - Wired Campus. Researchers at Carnegie Mellon University have found that "crowd-sourced" articles written piecemeal by dispersed writers stack up well against those drafted by one author.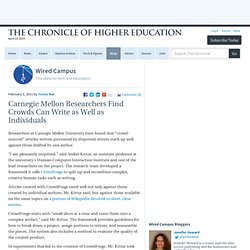 "I am pleasantly surprised," said Aniket Kittur, an assistant professor at the university's Human-Computer Interaction Institute and one of the lead researchers on the project. The research team developed a framework it calls CrowdForge to split up and recombine complex, creative human tasks such as writing. Articles created with CrowdForge rated well not only against those created by individual authors, Mr. Kittur said, but against those available on the same topics on a portion of Wikipedia devoted to short, clear entries. New on Facebook: an MBA - London school offers degree via social networking site.
---