Education 2.0
cc licensed ( BY ) flickr photo shared by danielmoyle For the last couple of years that I have been on Twitter, I have seen the value of using a hashtag to connect and share ideas between educators all around the world.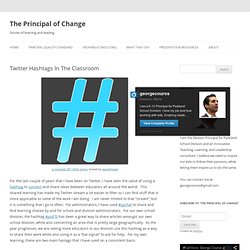 Skip to main content You are here
Honors Seminar 1 Lecture Series | Commonwealth Honors College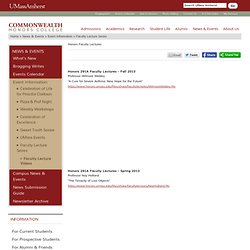 by Seth Odell On the heals of a highly successful eduTweetup Boston, Emerson's Mike Petroff joins the program to discuss innovation in education. Spotlighting many of the same examples showcased at the Friday tweetup event, the show looks at real world examples of success in the market today.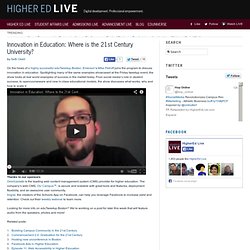 Innovation in Education: Where is the 21st Century University?
Using del.icio.us In Education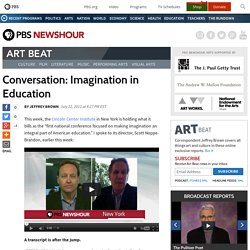 This week, the Lincoln Center Institute in New York is holding what it bills as the "first national conference focused on making imagination an integral part of American education."
Conversation: Imagination in Education | Art Beat | PBS NewsHour
How Social Media is Changing the Education Industry [INFOGRAPHIC]
Cliche but true: Social media is changing the way we communicate. From the layman users to businesses, almost everyone is part of the online social ecosystem.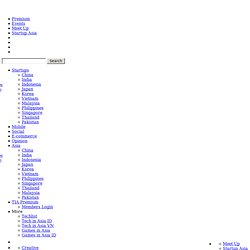 Last summer, the editors of Car and Driver conducted a comparison test of three sports cars, the Lotus Evora, the Chevrolet Corvette Grand Sport, and the Porsche Cayman S. The cars were taken on an extended run through mountain passes in Southern California, and from there to a race track north of Los Angeles, for precise measurements of performance and handling.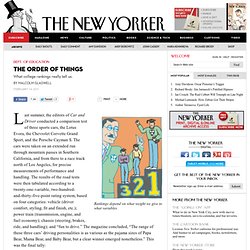 What College Rankings Really Tell Us
Researchers at Carnegie Mellon University have found that "crowd-sourced" articles written piecemeal by dispersed writers stack up well against those drafted by one author.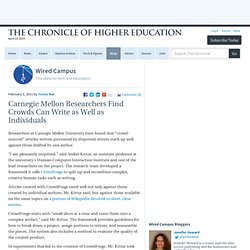 Carnegie Mellon Researchers Find Crowds Can Write as Well as Individuals - Wired Campus
New on Facebook: an MBA - London school offers degree via social networking site