Read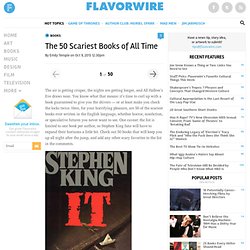 The 50 Scariest Books of All Time
The air is getting crisper, the nights are getting longer, and All Hallow's Eve draws near. You know what that means: it's time to curl up with a book guaranteed to give you the shivers — or at least make you check the locks twice. Here, for your horrifying pleasure, are 50 of the scariest books ever written in the English language, whether horror, nonfiction, or speculative futures you never want to see. One caveat: the list is limited to one book per author, so Stephen King fans will have to expand their horizons a little bit. Check out 50 books that will keep you up all night after the jump, and add any other scary favorites to the list in the comments. IT, Stephen King
The Best Comic Books You Aren't Reading
Written by John Layman and drawn by Rob Guillory, Chew is one of the best comics Image (The Walking Dead) is currently publishing. The concept is way bizarro, but it makes for one of the best reads of the decade (never mind that it's only 2011). Chew is about FBI agent Tony Chu, a cibopath (I know, +10 made-up vocab), which means that he can gather psychic information by eating things, including people (they're usually dead). Frankly, he's the most lovable crime-fighting cannibal in picture books.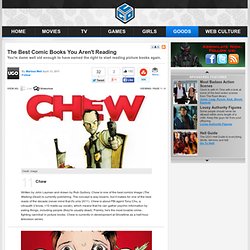 30 Books I'm Glad I Read Before 30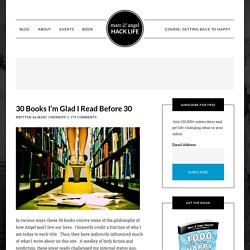 post written by: Marc Chernoff Email In various ways, these 30 books convey some of the philosophy of how Angel and I live our lives. I honestly credit a fraction of who I am today to each title. Thus, they have indirectly influenced much of what I write about on this site.
The Best Science Fiction Books (According to Reddit)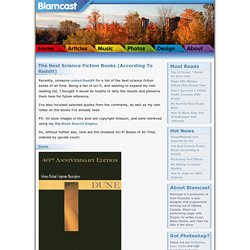 Recently, someone asked Reddit for a list of the best science fiction books of all time. Being a fan of sci-fi, and wanting to expand my own reading list, I thought it would be helpful to tally the results and preserve them here for future reference. I've also included selected quotes from the comments, as well as my own notes on the books I've already read. PS: All book images in this post are copyright Amazon, and were retrieved using my Big Book Search Engine. So, without further ado, here are the Greatest Sci-Fi Books of All Time, ordered by upvote count:
Nate Slawson, diode v2n3
you are the rain a girl at school smells like purple bubble gum, like she took off all her clothes after being stuck outside during a thunderstorm & if I could tell her why her arms are boss, why her neck is boss, why her hips are boss, I imagine she would bandage me softly like winter. you are a pharmacy you have a hundred secret names & I am the world's worst shoplifter. you know what I mean?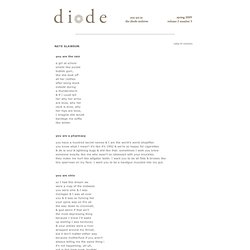 Goodreads | Recent Updates