Dinners
Everyone loves super tender ribs that come right off the bone, and I bet you think that they are really hard to make. Well guess what? You take the ribs out of the packaging, dump some liquid onto it, put it in the oven, go play some video games, and boom, ribs. The one tricky part is getting that liquid just right.
Bulgogi Ribs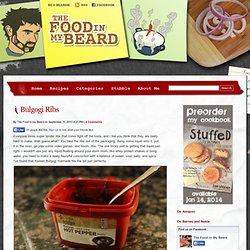 50 Slow Cooker Recipes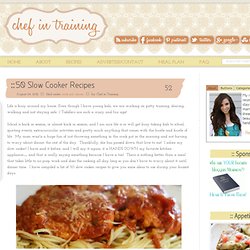 Life is busy around my house. Even though I have young kids, we are working on potty training, sharing, walking and just staying safe :) Toddlers are such a crazy and fun age! School is back in session, or almost back in session, and I am sure life is or will get busy taking kids to school, sporting events, extracurricular activities and pretty much anything that comes with the hustle and bustle of life. My mom was/is a huge fan of just throwing something in the crock pot in the morning and not having to worry about dinner the rest of the day. Thankfully, she has passed down that love to me!
What is it about bacon & avocado that I absolutely love??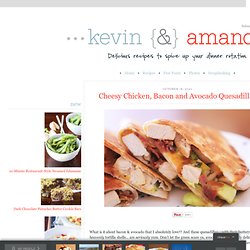 Cheesy Chicken, Bacon and Avocado Quesadillas
FitSugar reader Ambitiouskitchen shared this filling yet light Mexican-inspired stir-fry recipe in our Healthy Recipe group. I am a huge fan of stir-fries. They're delicious and fairly simple to throw together.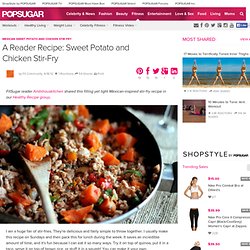 Mexican Sweet Potato and Chicken Stir-Fry
Free Online Recipes | Free Recipes
Unfortunately, I have yet to post a lasagna recipe but I have something just as good- Lasagna roll ups. Lasagna roll ups are cooked lasagna noodles rolled up with a cheese mixture and baked in a sauce. If you are not a fan of cottage cheese it could be replaced with ricotta.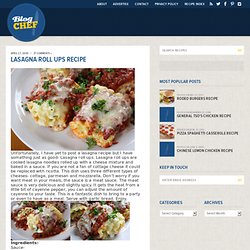 Lasagna Roll Ups Recipe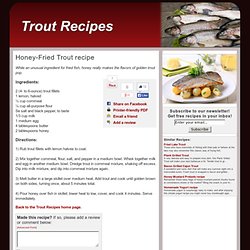 Honey-Fried Trout recipe | Trout Recipes
While an unusual ingredient for fried fish, honey really makes the flavors of golden trout pop.
Savory Pot Roast Crockpot Recipe - Slow Cooker Beef Roast Entree Recipes
Don't be afraid of the amount of horseradish in this recipe.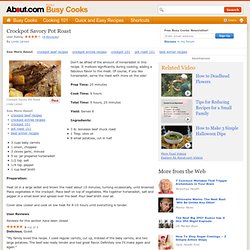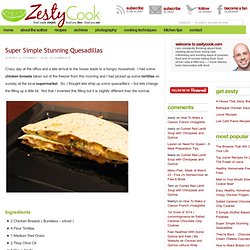 Super Simple Stunning Quesadillas
Crazy day at the office and a late arrival to the house leads to a hungry household.
Spinach and Prosciutto Lasagna
3xSgR.jpg (476×9300)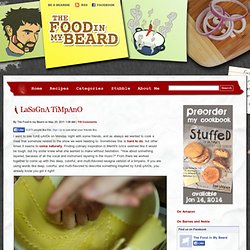 I went to see tUnE-yArDs on Monday night with some friends, and as always we wanted to cook a meal that somehow related to the show we were heading to. Sometimes this is hard to do, but other times it seems to come naturally.
LaSaGnA TiMpAnO
Get your cook on.
Crispy Parmesan and Dijon Chicken Strips – The Scrumptious Pumpkin
This is my go-to recipe when I've had a crazy day, I'm running 30 minutes behind, and I'm starving . These chicken strips are healthy, delicious and nearly as easy to throw together as the frozen chicken tenders you find at the grocery store. Served with a couple quick sides like a tossed salad and sliced carrots, it's complete meal that's ready in 20 minutes.
Quinoa with Veggies Recipe
Lemony Quinoa Recipe
World's Best Lasagna Recipe
Herb-Stuffed Red Peppers Recipe
Frogmore Stew Recipe
Szechwan Shrimp Recipe