Dinners
Everyone loves super tender ribs that come right off the bone, and I bet you think that they are really hard to make. Well guess what? You take the ribs out of the packaging, dump some liquid onto it, put it in the oven, go play some video games, and boom, ribs. The one tricky part is getting that liquid just right.
Bulgogi Ribs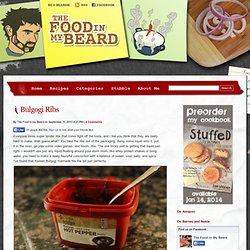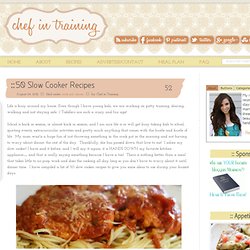 I receive a lot of questions about me and my blog. I thought it would be fun to collectively gather some questions I have been asked so you can get to know me better and maybe find some of the stuff useful for you. Q: What made you start this blog? A: I have always loved to cook/bake and came from a mom who is an AMAZING cook. People were always asking for both mine and my mom's recipes, and instead of always emailing them out, I decided to start storing them on a blog so they were accessible to all my friends and family.
What is it about bacon & avocado that I absolutely love??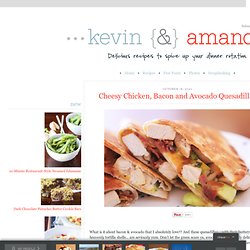 Mexican Sweet Potato and Chicken Stir-Fry
Unfortunately, I have yet to post a lasagna recipe but I have something just as good- Lasagna roll ups. Lasagna roll ups are cooked lasagna noodles rolled up with a cheese mixture and baked in a sauce. If you are not a fan of cottage cheese it could be replaced with ricotta.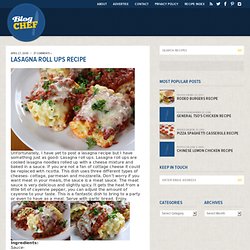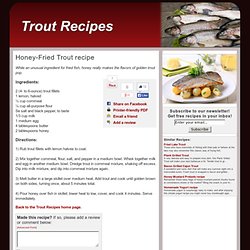 Honey-Fried Trout recipe | Trout Recipes
While an unusual ingredient for fried fish, honey really makes the flavors of golden trout pop.
Savory Pot Roast Crockpot Recipe - Slow Cooker Beef Roast Entree Recipes
Don't be afraid of the amount of horseradish in this recipe.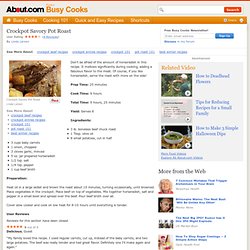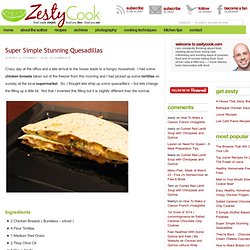 Super Simple Stunning Quesadillas
Crazy day at the office and a late arrival to the house leads to a hungry household.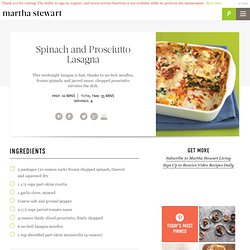 This weeknight lasagna is fast, thanks to no-boil noodles, frozen spinach, and jarred sauce; chopped prosciutto elevates the dish.
Spinach and Prosciutto Lasagna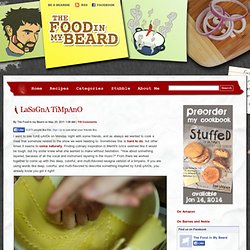 I went to see tUnE-yArDs on Monday night with some friends, and as always we wanted to cook a meal that somehow related to the show we were heading to. Sometimes this is hard to do , but other times it seems to come naturally .
This is my go-to recipe when I've had a crazy day, I'm running 30 minutes behind, and I'm starving . These chicken strips are healthy, delicious and nearly as easy to throw together as the frozen chicken tenders you find at the grocery store. Served with a couple quick sides like a tossed salad and sliced carrots, it's complete meal that's ready in 20 minutes.
Quinoa with Veggies Recipe
Lemony Quinoa Recipe
Herb-Stuffed Red Peppers Recipe
Frogmore Stew Recipe
Szechwan Shrimp Recipe