Culture
Repositoire numérique
Open Library is an open, editable library catalog, building towards a web page for every book ever published. More Just like Wikipedia, you can contribute new information or corrections to the catalog. You can browse by subject , author or lists members have created.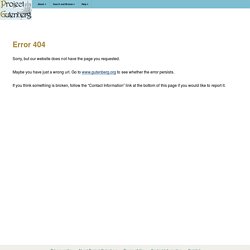 New Kindle Fire Review Before you buy: Read our Webmaster's review of the new Kindle Fire. Some of Our Latest Books Welcome Project Gutenberg offers over 45,000 free ebooks: choose among free epub books, free kindle books, download them or read them online.
Experiments in the Revival of OrganismsThis disturbing film records the successful experiments in the resuscitation of life to dead animals (dogs), as conducted by Dr. S.S. Bryukhonenko at the Institute of Experimental Physiology and Therapy, Voronezh, U.S.S.R. Director: D.I.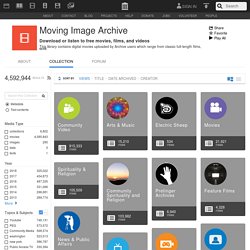 TERMIUM Plus® – Accueil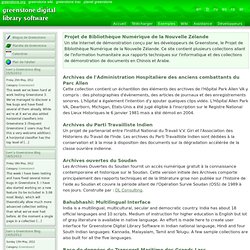 Exemples :: Logiciel de bibliothèque numérique Greenstone
Projet de Bibliothèque Numérique de la Nouvelle Zélande Un site Internet de démonstration conçu par les développeurs de Greenstone, le Projet de Bibliothèque Numérique de la Nouvelle Zélande. Ce site contient plusieurs collections allant de l'information humanitaire aux rapports techniques sur l'informatique et des collections de démonstration de documents en Chinois et Arabe.
Just a few hours ago Judge Chin issued a ruling that is bound to make authors, photographers, graphic artists and content creators in general happy. The ruling finds that the Author's Guild and others representing photographers and graphic artists can sue on behalf of their membership. Google tried to block this action by citing their own research that suggested content creators loved the idea of the search giant scanning protected works. Judge Chin wasn't buying it, noting that these collective organizations are better suited to interpret their member's wishes and are a more efficient vehicle for making the fight, "given the sweeping and undiscriminating nature of Google's unauthorized copying." Google apparently would have preferred battling authors in court one on one.
Open Book Alliance