WordPress
Integrating WordPress with Your Website. Integrating WordPress with Your Website Languages: English • Русский • (Add your language) Introduction.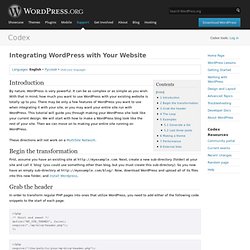 How I Learned To Build Wordpress Themes. Picture your finished custom wordpress theme live on your server, completely unique and fresh.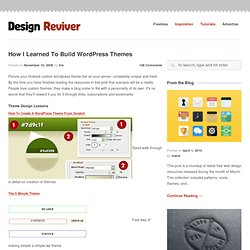 By the time you have finished reading the resources in this post that scenario will be a reality. People love custom themes, they make a blog come to life with a personality of its own. It's no secret that they'll reward it you for it through links, subscriptions and bookmarks. Theme Design Lessons How To Create A WordPress Theme From Scratch. CSS Techniques: Using Sliding Doors with Wordpress Navigation. This sliding doors CSS hack allows you to create sophisticated tabs for your navigation bar.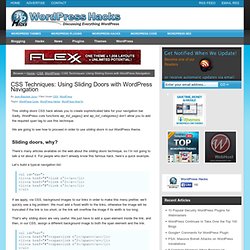 Sadly, WordPress core functions wp_list_pages() and wp_list_categories() don't allow you to add the required span tag to use this technique. We are going to see how to proceed in order to use sliding doors in our WordPress theme. Tutoriels: Créez le design de votre blog Wordpress avec Photoshop! Après la création des templates pour un thème WordPress et les tutoriels sur le référencement pendant l'été, il est temps d'aborder toute la partie design du blog.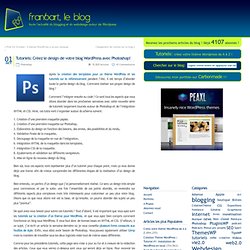 Comment réaliser son propre design de blog ? Comment l'intégrer ensuite au code ? Créez votre thème Wordpress de A à Z. Update du 5 Octobre 2011: les tutoriels ont beau datés de 2007, ils sont en cours de modifications pour y ajouter les fonctionnalités des dernières versions de WordPress.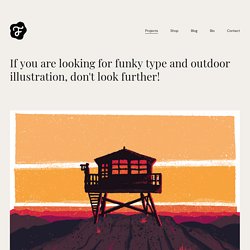 Quoi qu'il en soit, ils sont toujours d'actualité et ont été mis à jour plusieurs fois. Peut-être que vous aimeriez créer votre propre thème pour votre blog et que vous ne savez pas trop comment vous y prendre ? Premium Wordpress Themes | Elegant Themes. Joomla Templates, Drupal Themes, WordPress Themes and phpBB3 Styles - RocketTheme. How to build a WordPress HTML5 theme | ScottGale.com. iPhone, iPad, video HTML5 deployment, Webkit, Chrome, Safari, web standards, canvas elements, and disappearing flash support.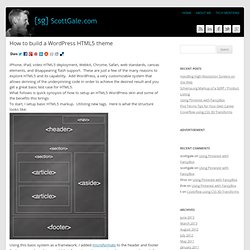 These are just a few of the many reasons to explore HTML5 and its capability. Add WordPress, a very customizable system that allows skinning of the underpinning code in order to achieve the desired result and you get a great basic test case for HTML5. What follows is quick synopsis of how to setup an HTML5 WordPress skin and some of the benefits this brings:
---