Authoring Tools
Free Authoring Tool for Web-based Tests Welcome to the ACLjohn's Free Authoring Tool for Web-based Tests. With this tool, practitioners and learners can create self-scoring, multiple choice tests without having to learn any HTML or JavaScript!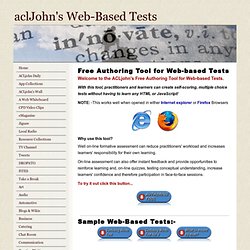 s Web-Based Tests
Teachem Video Preview - 55 seconds - YouTube
Teachem | technologies
Google releases online education software at OSS Watch team blog
Watch Authors Live with these BBC webcasts | Teaching News
Textivate | technologies
How To Make Your Own eBooks And Publish Them On Amazon | technologies
PowToon | technologies
10 Solutions for Creating Cross-Platform Mobile Apps - Next Mags
21 Map Creation Tools | technologies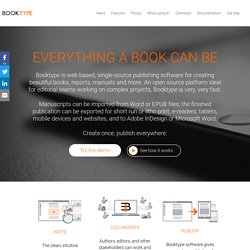 "I was looking for a way to give our authors a simple, powerful way to edit and create books and Booktype is it! " Alessandro De Giorgi Youcanprint.it "Booktype is becoming the ideal platform for open publishing.
280 Slides - Create & Share Presentations Online | technologies
Triptico | Interactive Resources
What's the Question?
RSC NW Office
How to Play with MakeBeliefsComix.com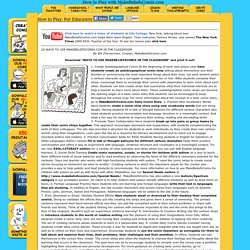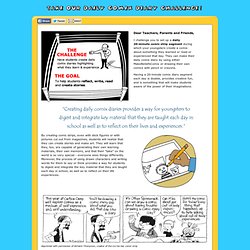 Dear Teachers, Parents and Friends,
Daily Comix Diary
Fakebook
Animated Banner Maker
A N F Y