Acellingwood
cody ellingwood
& so we sum it up & & so we ramble - StumbleUpon. I don't understand your point.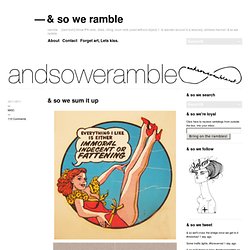 If you are saying "I am…" cannot be followed by a noun, you are wrong. I am a person. I am the mayor. "Person" and "mayor" are nouns. Although, saying "I am single" would make single an adjective, saying "I am a single" implies that it is a noun. Still life: Bent objects & OWNI.eu, News, Augmented - StumbleUpon. UPDATE: The Return of Bent Objects Wires transform these objects from inanimate to hilarious works of art.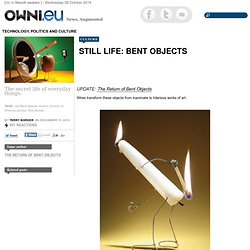 Little polish girl. INCREDIBOX [ Official website ] - StumbleUpon. Redirecting.
Pearltrees videos
Getting started.
---