Second Life
La Matrice des Coûts ® est un cadre de présentation des coûts du service public de gestion des déchets élaboré par l'ADEME. Ce cadre permet de détailler pour chaque flux de déchets les charges et produits associés, afin d'évaluer avec précision les coûts réels de gestion. Intégrée dans SINOE ® , elle permet d'accéder immédiatement à de nombreux indicateurs pertinents (Cf. onglet SINOE®).
Un cadre une méthode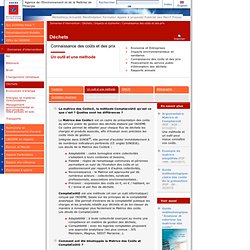 www2.ademe.fr/servlet/getDoc?cid=96&m=3&id=79824&p1=00&p2=05&ref=17597
Publications - 6748 - Elaborer un plan ou programme de prévention des déchets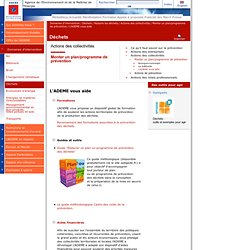 L'ADEME vous propose un dispositif global de formation afin de soutenir les actions territoriales de prévention de la production des déchets.
Réduire les déchets - Actions des collectivités - L'ADEME vous aide
Réduisons vite nos déchets, ça déborde.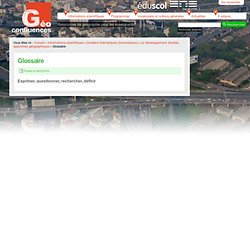 Le développement durable, approches géographiques
Conventions internationales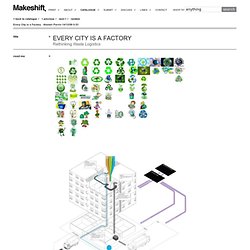 The design of the waste system, like many of the systems we depend on every day, is more or less invisible.
MAKESHIFT // CATALOGUE // EVERY CITY IS A FACTORY
An innovative design industry.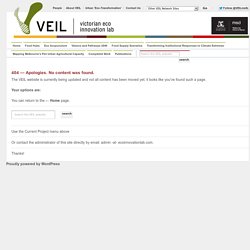 About ReDesign 2032 | VEIL - Victorian Eco-Innovation Lab | Sustainability, Innovation, Research
Filière récupération bois
la Réserve des arts
Value chain implementation | Value Chain Thinking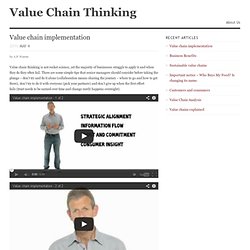 Value chain thinking is not rocket science, yet the majority of businesses struggle to apply it and when they do they often fail. There are some simple tips that senior managers should consider before taking the plunge – don't try and do it alone (collaboration means sharing the journey – where to go and how to get there), don't try to do it with everyone (pick your partners) and don't give up when the first effort fails (trust needs to be earned over time and change rarely happens overnight).
Second Cycle | Blog | ICI et ensemble, donnez une seconde vie à vos matières excédentaires