Connect City
Est-ce que la technologie désurbanise la ville
Par Hubert Guillaud le 12/07/11 | 5 commentaires | 4,048 lectures | Impression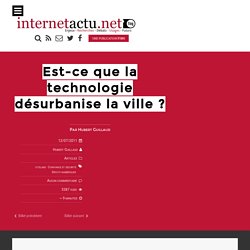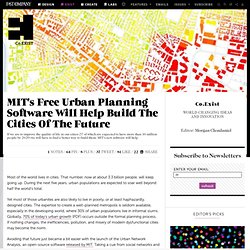 Most of the world lives in cities. That number, now at about 3.3 billion people, will keep going up.
MIT's Free Urban Planning Software Will Help Build The Cities Of The Future | Fast Company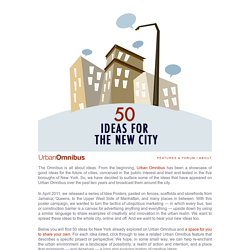 The Omnibus is all about ideas.
Amsterdam Smart City
atoola, du lien, du respect, de l'emploi
Rive droite numérique
Lille2005
Sofia's New Metro Station is an Urban Tissue that Connects its Center / StudioATM
Metro Station 20 designed by StudioATM is part of "Metro Line 1" which connects the center of Sofia with the International Airport.The new Metro Station and public plaza transforms a former local, non urbanized area into an invigorated center. "Metro Station 20" integrates infrastructure and civic space, synthesizing a diverse range of public, retail, commercial and transportation programs. Situated on the eastern part of the Bulgarian capital, between the Sofia International Airport and Tsarigradsko Shose Blvd., (symbolically the main "gate" of Sofia) the adjacent area would become an attractive point for commercial use and communication.