PhotoShop
Graphic Design Forum. HOWDesign.com - Graphic Design Forum. The time has come to close the legendary HOW Forums, but don't worry; there are so many ways to connect with HOW and with other designers these days!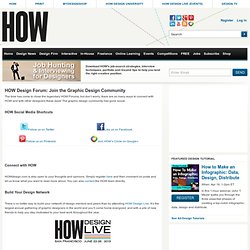 The graphic design community has gone social. HOW Social Media Shortcuts Connect with HOW HOWdesign.com is also open to your thoughts and opinions. Simply register here and then comment on posts and let us know what you want to read more about. 16 Great Graphic Design Blogs and Sites. What are your favorite design blogs and sites?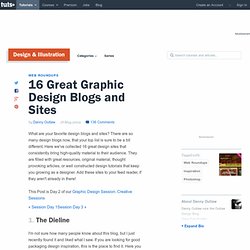 There are so many design blogs now, that your top list is sure to be a bit different. Here we've collected 16 great design sites that consistently bring high-quality material to their audience. They are filled with great resources, original material, thought provoking articles, or well constructed design tutorials that keep you growing as a designer. Graphic Design Blog, Tips and Jobs. Freebies | BittBox. 99 Graphic Design Resources. Posted on 25'08 Feb Posted on February 25, 2008 along with 379 JUST™ Creative Comments Below is a list of 99+ graphic design resources, in English and (and a few other languages), that all designers must know about.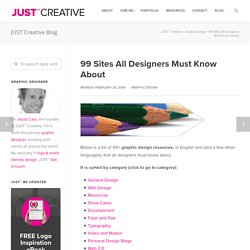 It is sorted by category (click to go to category): For more resources you can check out the 101 Places To Get Design Inspiration. Also don't forget to subscribe for more graphic design resources. Photoshop | Pixel Curse | Visual inspiration for creative professional. 30 Christmas Holiday PSD & AI Flyer Templates The success of any event, being it a show, a sale, a party or a simple get-together, often depends on how well you can promote it.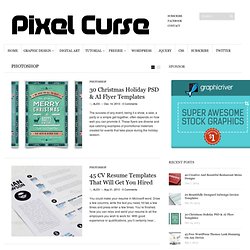 These flyers are diverse and eye-catching examples of promotional materials created for events that take place during the holiday season. 45 CV Resume Templates That Will Get You Hired You could make your resume in Microsoft word. Artatm – Creative Art Magazine. 34 Photoshop Tutorials That Will Leave You Looking Like A Pro. This time we are bringing you a lot of Photoshop tutorials on all sorts of topics.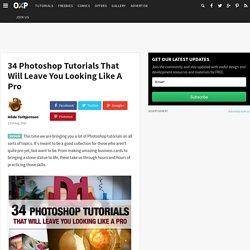 It's meant to be a good collection for those who aren't quite pro yet, but want to be. From making amazing business cards to bringing a stone statue to life, these take us through hours and hours of practicing those skills. These tutorials are some of the best and varied out there. If you learn to master some of the techniques and tricks from these, you will be sure to land on your feet looking like a pro!
---