Politisches
Clinton Speaks on Internet Freedom
Clay Shirky just published a piece in Foreign Affairs on "The Political Power of Social Media." I'm almost done with writing my literature review of digital activism in repressive states for my dissertation so this is a timely write-up by Clay who also sits on my dissertation committee. The points he makes echo a number of my blog posts and thus provides further support to some of the arguments articulated in my dissertation. I'll use this space to provide excerpts and commentary on his 5,000+ word piece to include in my literature review.
The Political Power of Social Media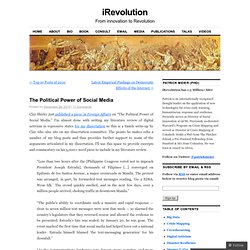 Was für einen Unterschied doch ein einziger Buchstabe haben
Kommentare: Der Link zum MP4 ist tot (404). Die Ogg Version funktioniert. Kommentar von Henning, geschrieben am 13.12.2010. Also ich weiß ja nicht.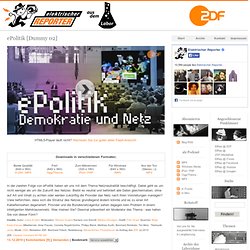 Phase II - -
2011Investigative%20Asst%20_USSS_-02