Health Blogs
start - health
Q, a blog by Equinox | Your daily guide to fitness, life and style.
Please Note: The author of this site is not engaged in rendering professional advice or services to the individual reader. The ideas, procedures, and suggestions contained within this work are not intended as a substitute for consulting with your physician. All matters regarding your health require medical supervision. I shall not be liable or responsible for any loss or damage allegedly arising from any information or suggestions within this blog. You, as a reader of this website, are totally and completely responsible for your own health and healthcare.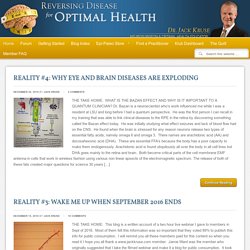 - Jack Kruse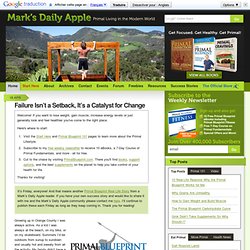 Mark's Daily Apple
Welcome! If you want to lose weight, gain muscle, increase energy levels or just generally look and feel healthier you've come to the right place. Here's where to start: Visit the Start Here and Primal Blueprint 101 pages to learn more about the Primal Lifestyle. Subscribe to my free weekly newsletter to receive 10 eBooks, a 7-Day Course of Primal Fundamentals, and more - all for free.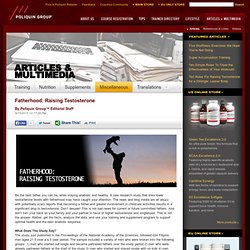 Fatherhood: Raising Testosterone
Be the best father you can be, while staying anabolic and healthy. A new research study that links lower testosterone levels with fatherhood may have caught your attention. The news and blog media are all abuzz with potentially scary reports that becoming a father and greater involvement in childcare activities results in a significant drop in testosterone. Don't despair!