Health Blogs
start - health
Q, a blog by Equinox | Your daily guide to fitness, life and style.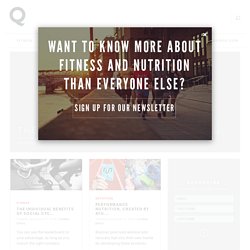 What We Read This Week The brilliance of overnight oats in a jar, the chicest places to detox, and why we're collectively consuming 6.4 trillion fewer calories. Read More What We Read This Week Read More
- Jack Kruse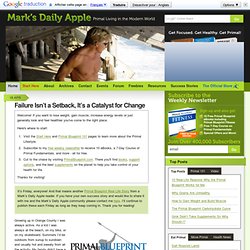 Mark's Daily Apple
It's Friday, everyone! And that means another Primal Blueprint Real Life Story from a Mark's Daily Apple reader. If you have your own success story and would like to share it with me and the Mark's Daily Apple community please contact me here. I'll continue to publish these each Friday as long as they keep coming in. Thank you for reading! Dear Mark,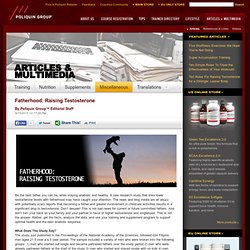 Fatherhood: Raising Testosterone
Be the best father you can be, while staying anabolic and healthy. A new research study that links lower testosterone levels with fatherhood may have caught your attention. The news and blog media are all abuzz with potentially scary reports that becoming a father and greater involvement in childcare activities results in a significant drop in testosterone. Don't despair!