Typography
L'histoire de la typographie en animation
Rédigé par :: Grégory
Branding : 8 idées de conception de restaurant et restauration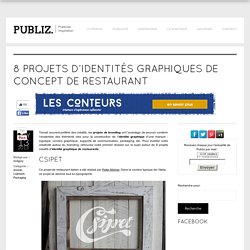 Créez une police à partir de votre écriture manuscrite.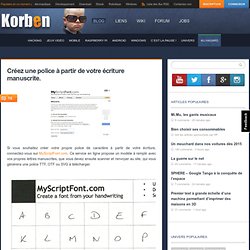 50+ of the best typographic designs of 2012
30 inspiring examples of lettering in graphic design
Words.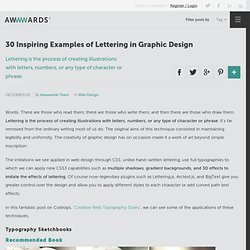 Typotopia
Retail Ticket — Designed at Leo Burnett DOD
Don't Poo Poo My Ideas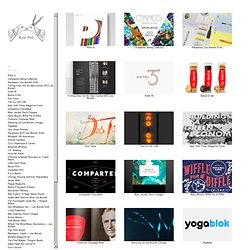 I put the call out on Facebook and Twitter recently to see which typographers and calligraphers were inspiring people at the moment. The results were interesting, because very few of them were "typographers" in the true sense of the word, in that, they don't "arrange typefaces for print". What they do, is actually use typographic forms in an artistic, or "illustrative" way.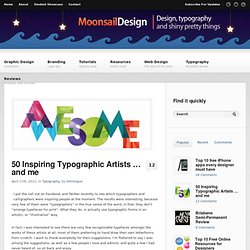 Jude Landry
Typographie inspiration
2012 letterpress calendarupdates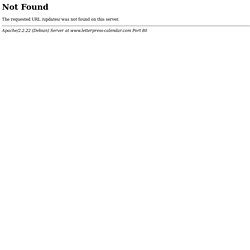 It is almost 2:15 am, I am tired, but Marek send me the pictures of the new coasters, so I can't wait to share them with you...it is a 4 coasters set, round this time, no picture of the "1" as it is not ready... Each coasters is printed with a warm grey, from clear to darker... My first idea was to send them for the pre-orders of the calendar , but as they werre longer to produce, it would have over delay the calendar delivery... Instead I sent the FB coasters & D&B card, BUT, if you order the calendar before december 25th and want them, please send me and email with your order number and delivery adress to get a set. And, (but it means you will have to wait a little as I do not have them yet...). I want, for these coasters, to have the numbers and design to stand out by printing the background and have the design in white...
Shapecatcher.com: Unicode Character Recognition
40 Remarkable Examples Of Typography Design #5
It's been a really long time since we did our series of typography inspiration. Believe in or not, it was all the way back in January 2011. Today we are happy to bring it back, to feature some outstanding typography designs. We selected all of the following work based on quality, thus giving you the best of the best. All of the image are credited their original creators.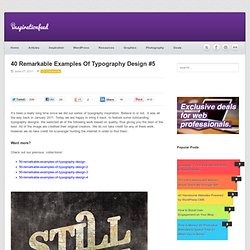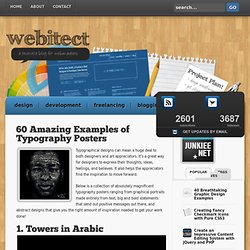 60 Amazing Examples of Typography Posters - Webitect
Typographical designs can mean a huge deal to both designers and art appreciators. It's a great way for designers to express their thoughts, ideas, feelings, and believes. It also helps the appreciators find the inspiration to move forward. Below is a collection of absolutely magnificent typography posters ranging from graphical portraits made entirely from text, big and bold statements that send out positive messages out there, and abstract designs that give you the right amount of inspiration needed to get your work done!
Typophile Film Festival 5 Opening Titles