Ipad apps
anappforthat.yolasite.com/iste---2012.php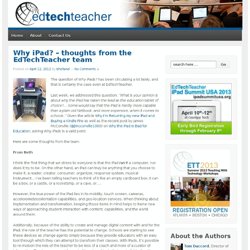 The question of Why iPads? has been circulating a lot lately, and that is certainly the case even at EdTechTeacher. Last week, we addressed this question: "What is your opinion is about why the iPad has taken the lead as the education tablet of choice?
Why iPad? – thoughts from the EdTechTeacher team
Planbook: Lesson Planning Software for the Mac
Mac App Store - Splashtop Remote Desktop
Description Celebrate 11 million Splashtop users!! HOLIDAY SALES! Splashtop Remote Desktop is regularly priced at $19.99.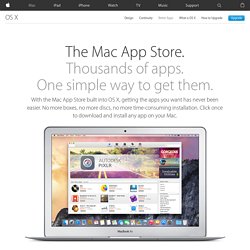 Explain Everything for iPad on the iTunes App Store
Description Explain Everything is an easy-to-use design, screencasting, and interactive whiteboard tool that lets you annotate, animate, narrate, import, and export almost anything to and from almost anywhere. Create slides, draw in any color, add shapes, add text, and use a laser pointer.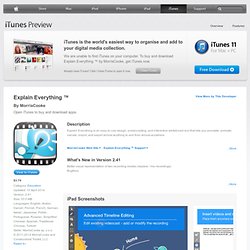 Editions Feature Matrix SimpleMind for iOS is a Mind Mapping tool that turns your iPad, iPhone or iPod Touch into a brainstorming, idea collection and thought structuring device.