For Mom
Knitted Food by Ed Bing Lee. Have you ever thought of creating your own responsive website?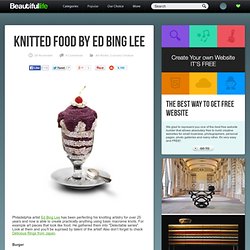 It could be your own personal webpage or your blog or even a site for your business? How about to create a website by yourself using one of today's most advanced website builder? Feel free to use the best website builder with wide opportunities allowing to create beautiful websites of different topics in minutes. The 'How Many…?' Knitting Tool. If I want to decrease 14 stitches over 6 inches - how many rows should I work between decreases?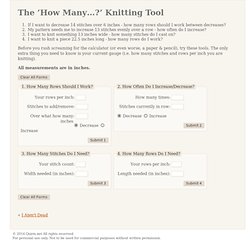 My pattern needs me to increase 13 stitches evenly over a row - how often do I increase? I want to knit something 13 inches wide - how many stitches do I cast on? I want to knit a piece 22.5 inches long - how many rows do I work? Cables.
---